Andy Pomykalski: Groundhog Dog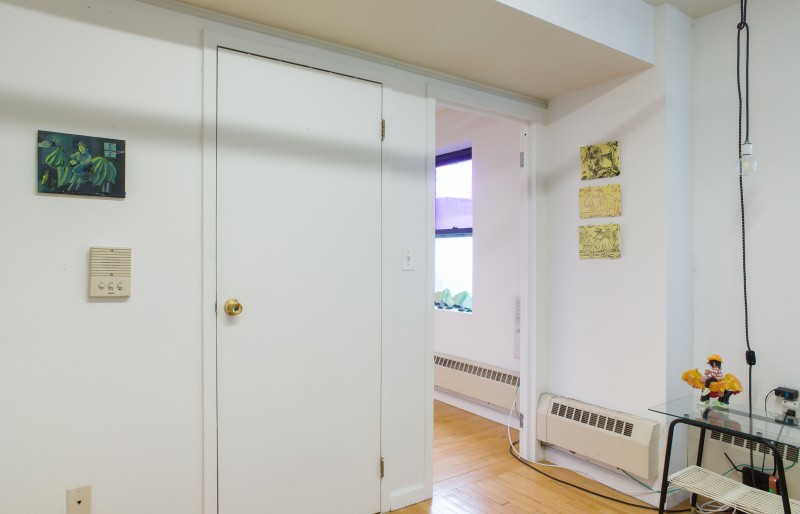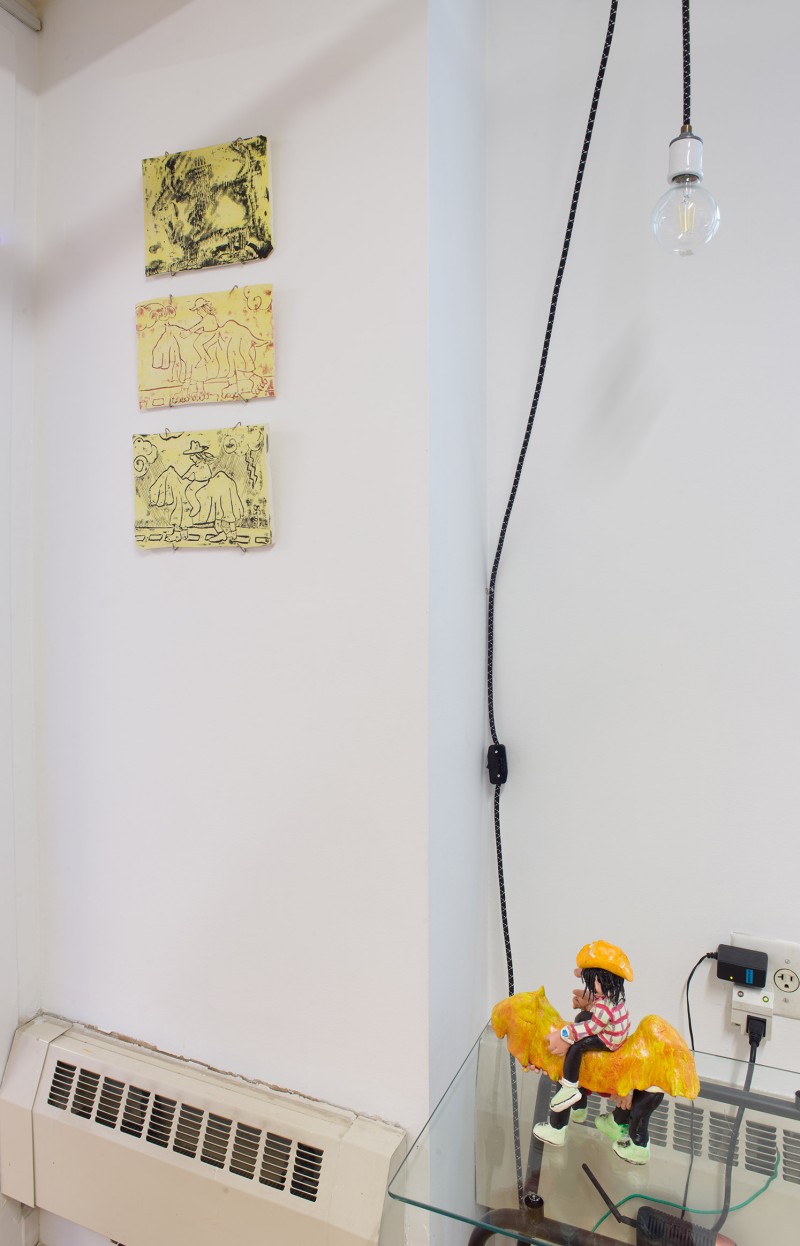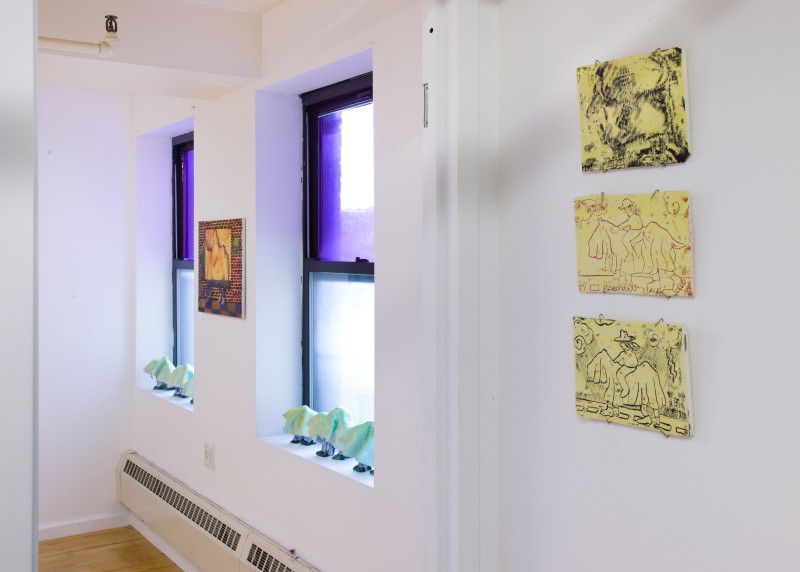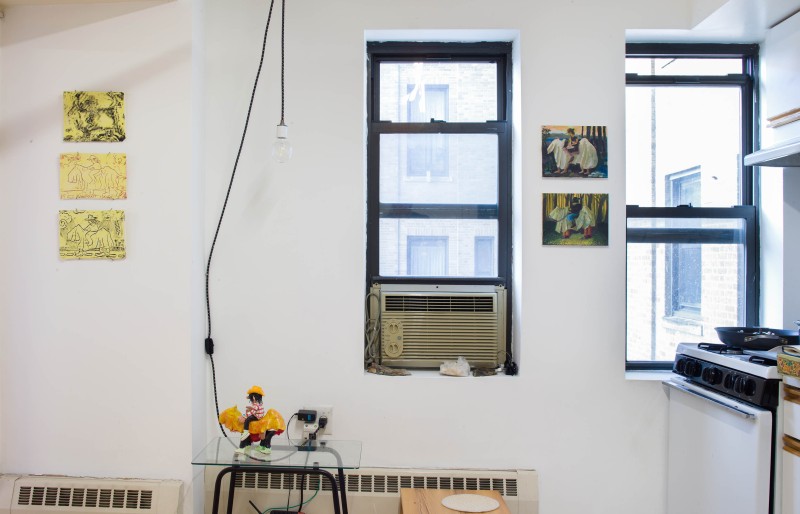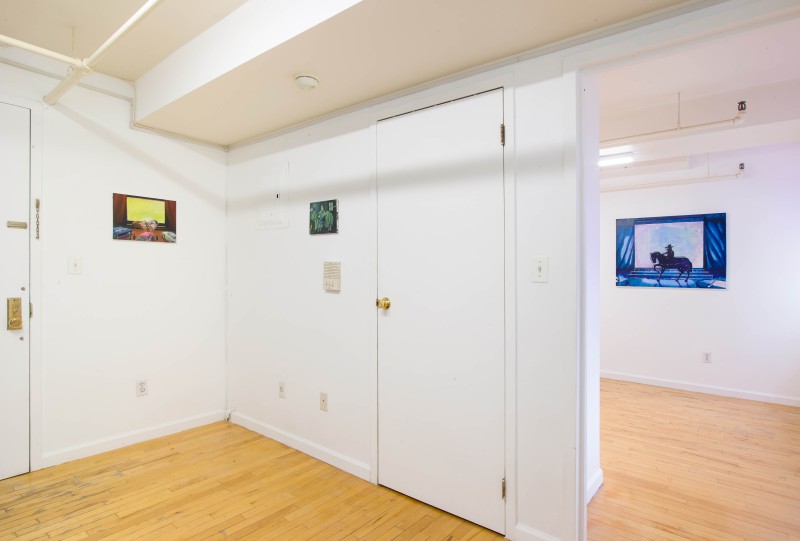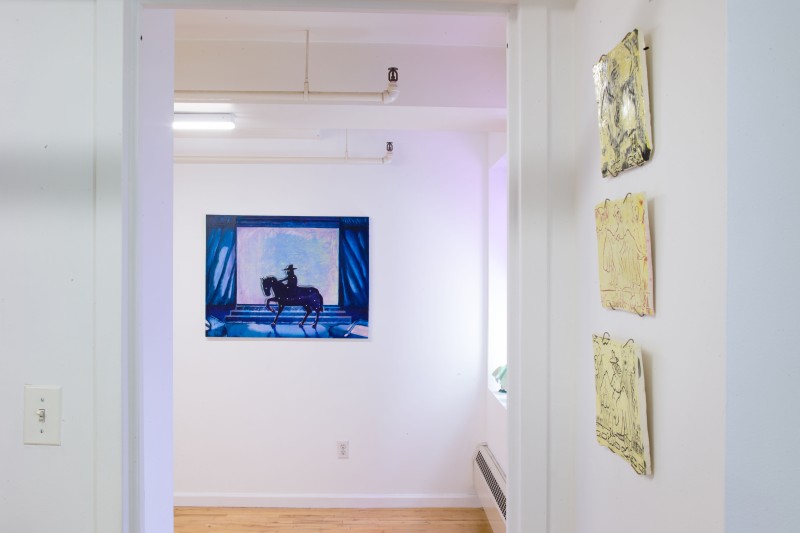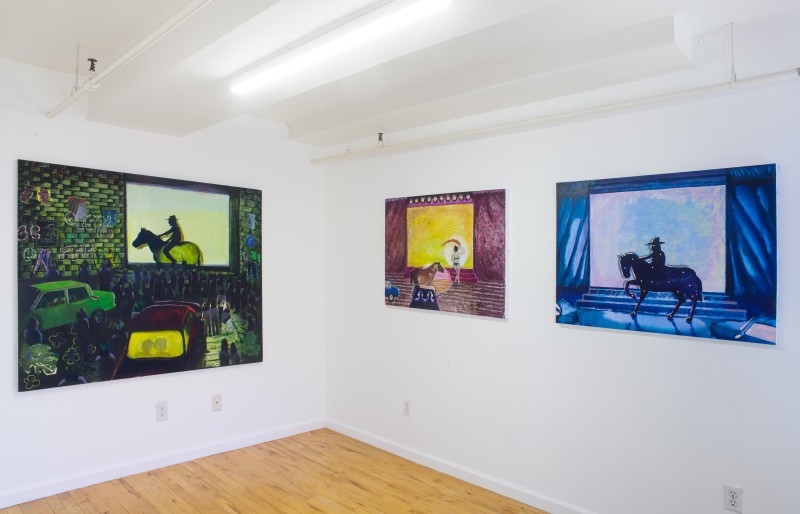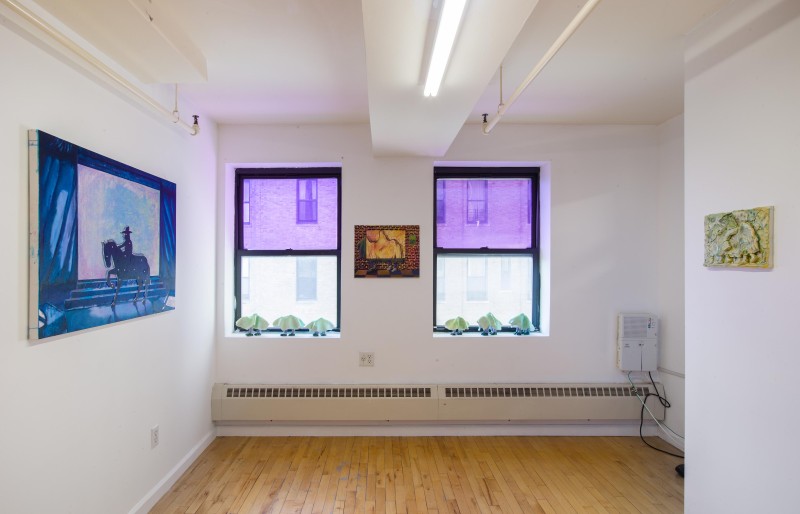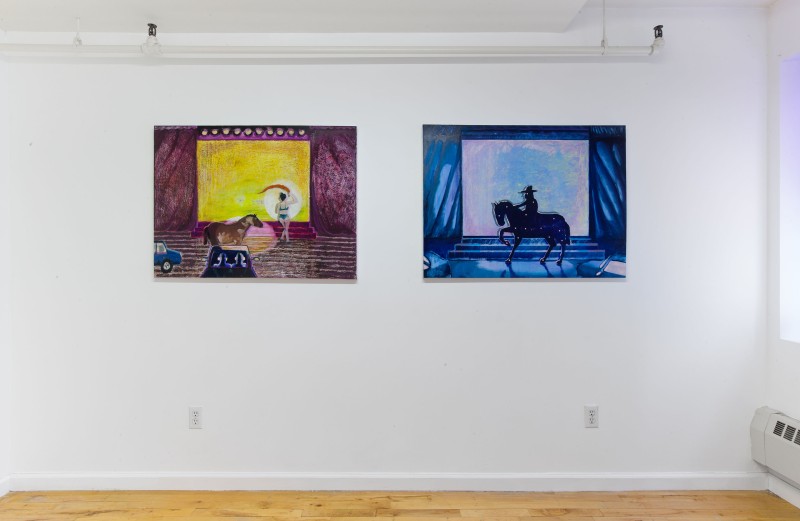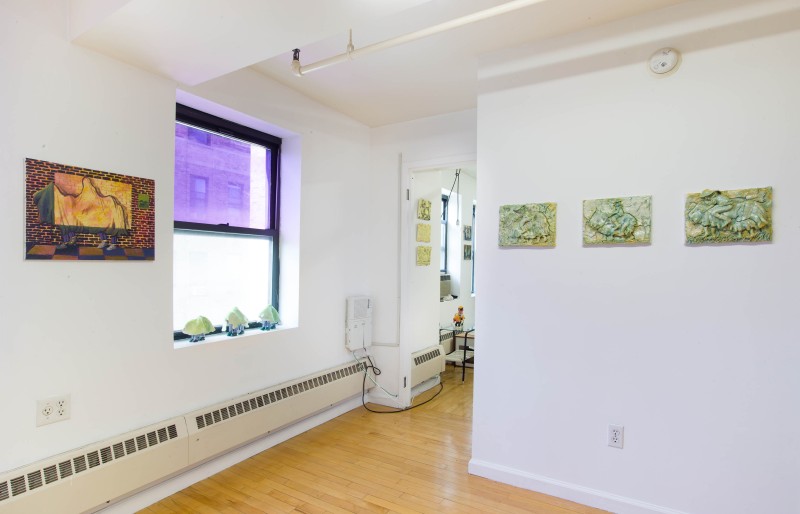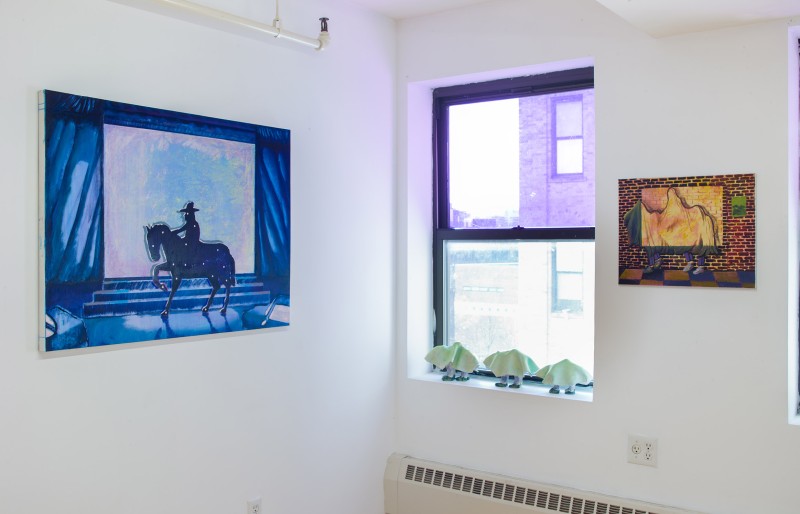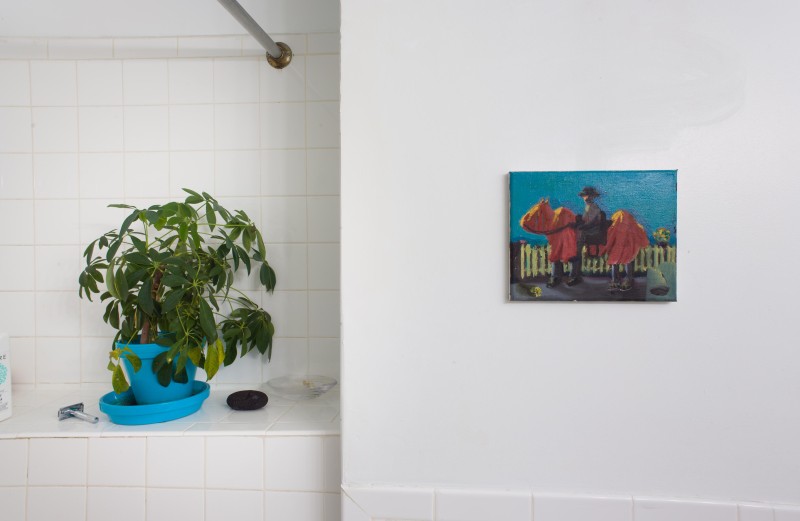 Andy Pomykalski: Groundhog Dog
February 2 – March 16, 2019
565 Prospect Pl
#5A Brooklyn, NY 11238
Y2K group at 5A is pleased to present Andy Pomykalski's second solo exhibition in New York and second with Y2K group. This is the third exhibition at 5A where artists are invited to takeover apartment 5A for their solo exhibitions in the Crown Heights neighborhood of Brooklyn.



The title for Andy Pomykalski's exhibition is based off of the early 1990's motion picture "Groundhog Day" about a weatherman played by Bill Murray who relives the same day over-and-over. Pomykalski uses the concept of the film as inspiration for his show featuring the subject of a cowboy in a series of new: paintings, ceramic sculptures, and wall works. The seriality of the film's narrative is shown by the artist-as-cowboy as each work in Pomykalski's exhibition portrays a new environment or "film set" where the cowboy relives new experiences similar to Murray's character whose stuck in a loop.

The image of the cowboy is used as an avatar for the artist. Pomykalski traverses and responds to various settings within each picture while maintaining the same character traits of a cowboy. The artist creates these scenes as a way for himself to enter an imaginative stage to improvise and interact in a pictorial structure within painting; similar to how jazz musicians improvise within a structured rhythm as they perform. Although the cowboy is the only avatar Pomykalski uses in this exhibition, he is known for making works with other alter egos as a way to build a world for himself to explore and to present to the viewer.

Pomykalski intertwines his love of movies with his daily life using a stage as a platform for his diaristic, figurative, and imaginative output blending his reality with the fictional cowboy.

Andy Pomykalski (b. 1987, Evanston, IL USA) lives and works in Brooklyn, New York. He received a BFA from Rhode Island School of Design in 2010. Recent exhibitions include: Y2K group (New York and Brooklyn, NY); Nevven Gallery (Gothenburg, Sweden); CANADA (New York, NY); MX Gallery (New York, NY); Mana Contemporary (Jersey City, NJ); Espacio Potencial (Bogotá, Colombia). Pomykalski will be in an upcoming group exhibition at 7 Franklin Pl, New York, NY in April 2019.