Christine Yerie Lee: No Shoes Inside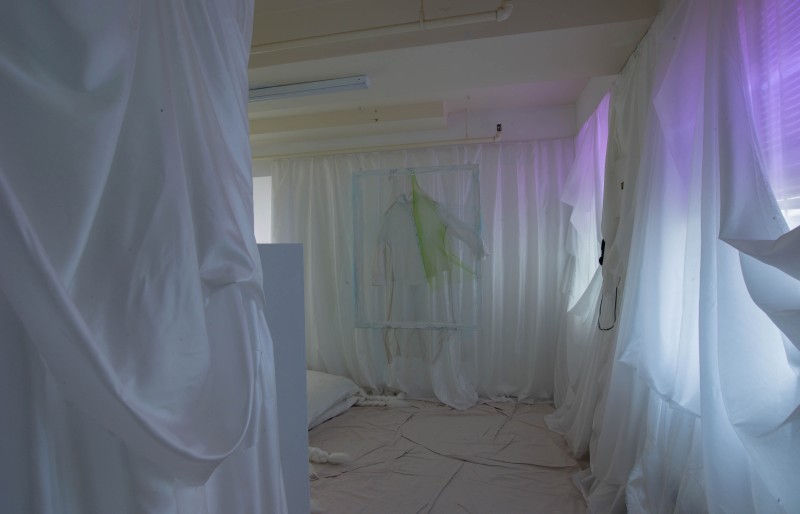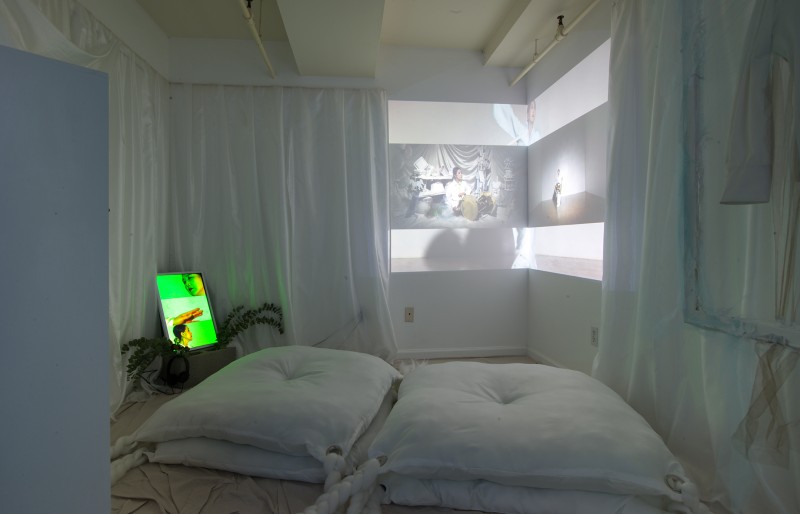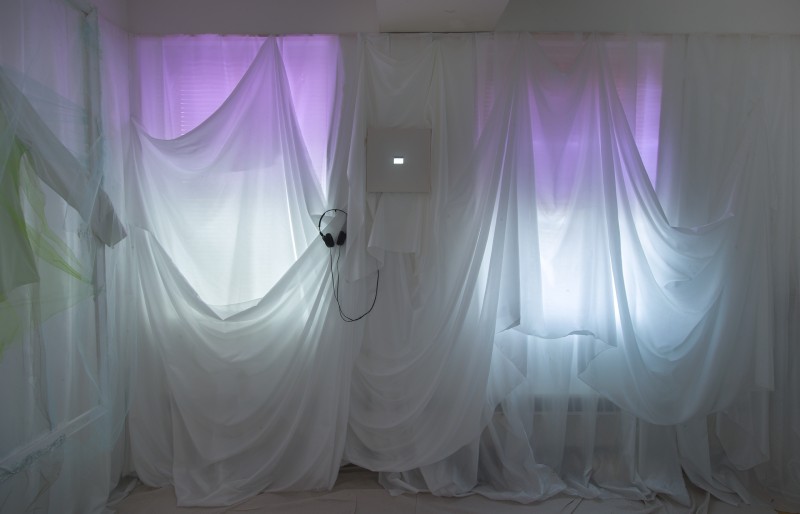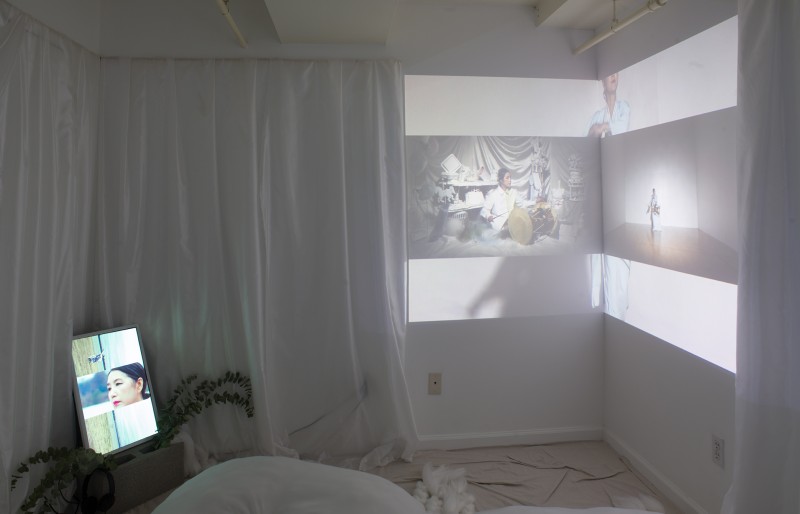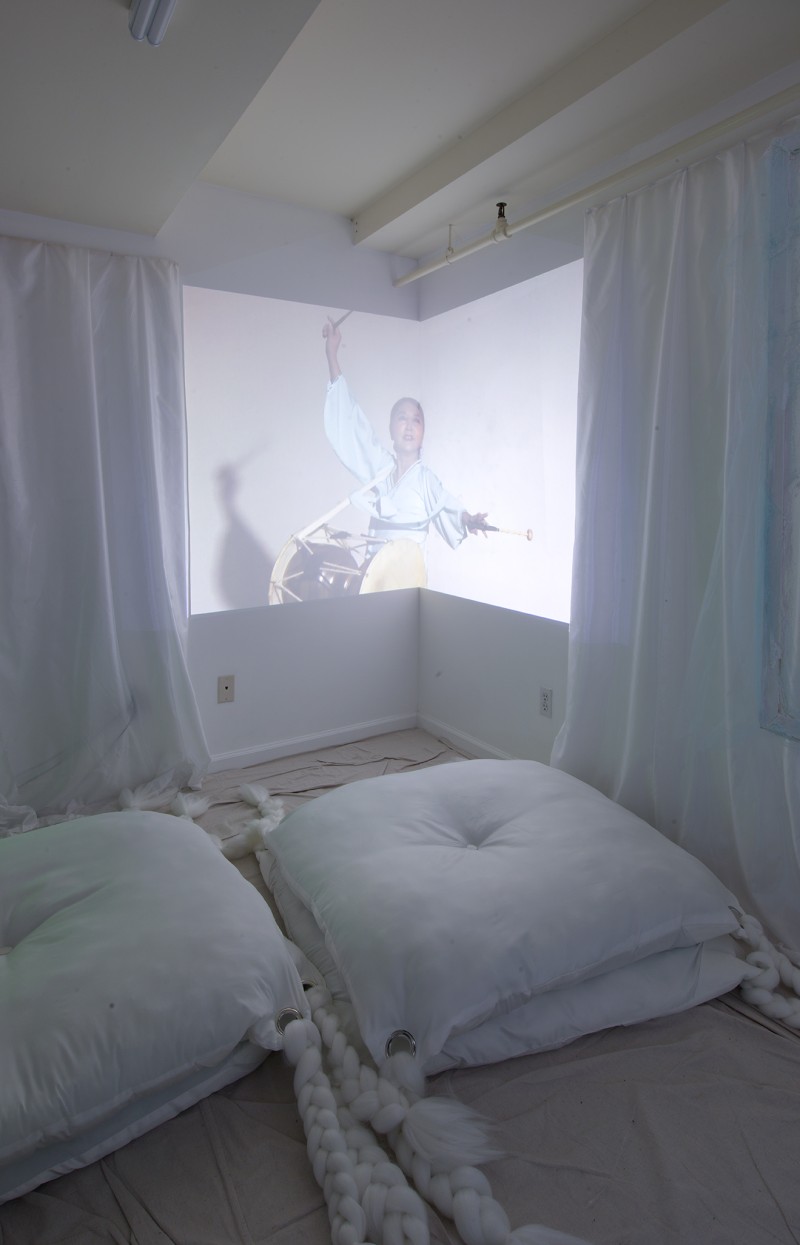 Christine Yerie Lee: No Shoes Inside
May 11 – July 14, 2019
565 Prospect Pl
#5A Brooklyn, NY 11238
Y2K group at 5A is pleased to present Christine Yerie Lee's first solo exhibition in New York.
No Shoes Inside is an audiovisual installation featuring video work by Christine Yerie Lee. As the title of the exhibition states, viewers are told to remove their shoes before entering the activated space, a common rule in Asian households and sacred spaces. The exhibition consists of three video works starring Lee's mother, Younja Lee, performing traditional Korean dance in Lee's hometown of Memphis, TN. The videos are part of an ongoing series titled Claire from Memphis. This moniker examines social realities based on geographical and cultural identity on both a local and national level. It is a reaction to the mistreatment of immigrants in the U.S., serving as a critique on the American Dream.
Younja Lee is a professional dancer with a MFA from Ewha University. She followed her husband's career in lieu of her own, raising two kids in a foreign land. She has not returned to Korea in thirty years. As a child, Lee and her mother were able to find spiritual shelter in small town USA by performing Korean dance together, an art form passed down in secret for centuries due to outsider colonialism.
Each video is an imaginative visual representation of coping mechanisms (meditation, escapism, transcendence), and considers how the subject navigates various types of systems. Locations were chosen for historical contrast, such as the Levitt Shell where Elvis performed his first public performance, along with the loaded backdrop of the Mississippi River.
The costumes, sculptures, and field recordings used in this work were made over a period of two weeks in Memphis. Lee collected objects from her parents' home and thrift stores to make trophy-like structures and a "chaekgeori" inspired bookcase, a genre of Korean still-life painting depicting social status through the representation of objects. Objects were selected for their historical resonance and implicit narratives: her sister's old wedge shoe, Chinese food takeout boxes, bricks from her parents' yard. Silk panels were run over by car, stamped with brick, tied up, then quilted together. Found garments were deconstructed then rebuilt with layers of tulle, then stretched on frames to mimic prisms - transparent and twisted into light, fabric becoming glass. By revisiting and reviving specific objects and locations from childhood, Lee confronts how memory transforms and alters the reality/identity of Past Self in order for the Future Self to survive and transcend. This body of work challenges and celebrates memory, love, kinship, and identity.
Lee's practice is rooted in moments of translation, isolation, assimilation, and acceptance, which has led to a lifelong exploration in performativity and identity. Trained as a fashion designer, her work arises from a connection to natural/synthetic fibers and the human form. Her materials are a notion of option, creating meaning through often devalued, overlooked items. Starting from a surface, she de/ reconstructs, drapes and drafts, then builds on top. Her work is adventitious and process-based across all mediums, using aesthetics as a tool rather than a subject.

Christine Yerie Lee (b. State College, PA) is an artist and fashion designer based in Brooklyn, NY. She received a BFA from Rhode Island School of Design in 2010 in Apparel Design and will be pursuing her MFA in Art at California Institute of the Arts this fall. She has shown at Faena Arts Center (Buenos Aires, Argentina) and De Punt Gallery (Amsterdam, Netherlands).