Indefinite Present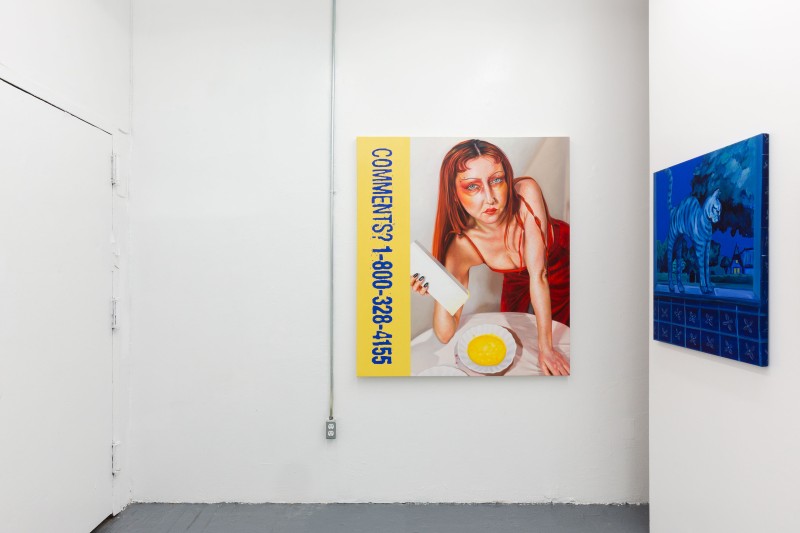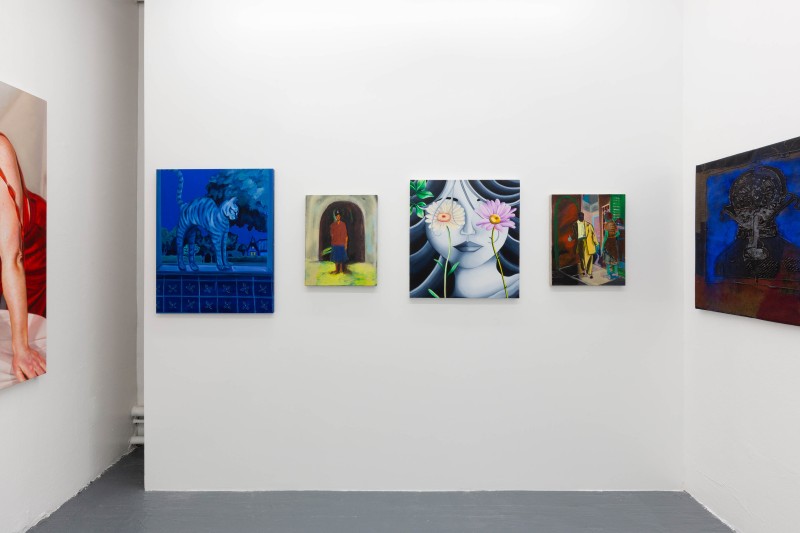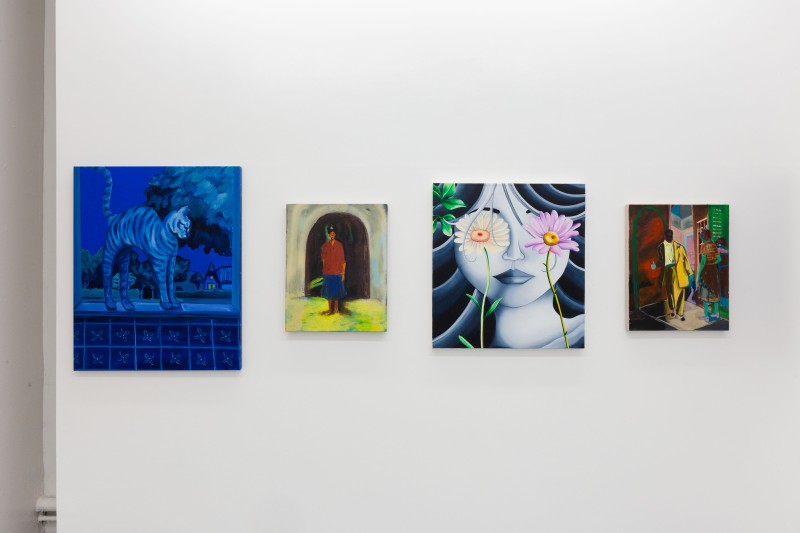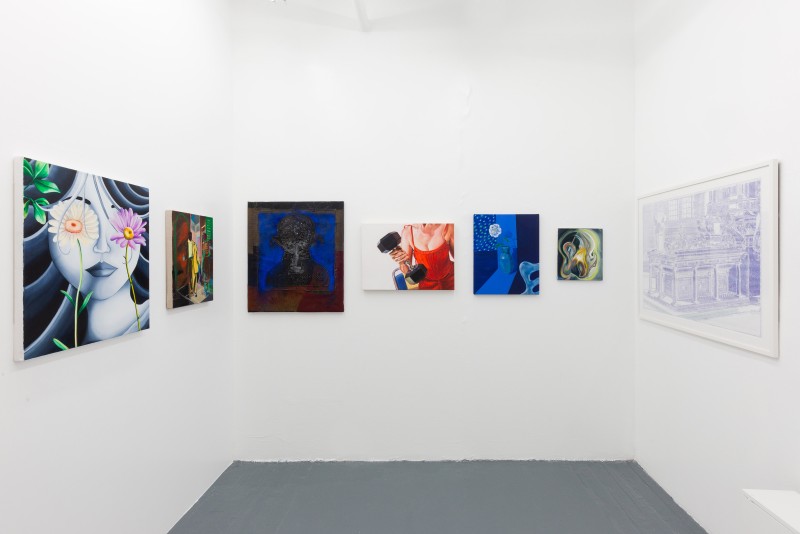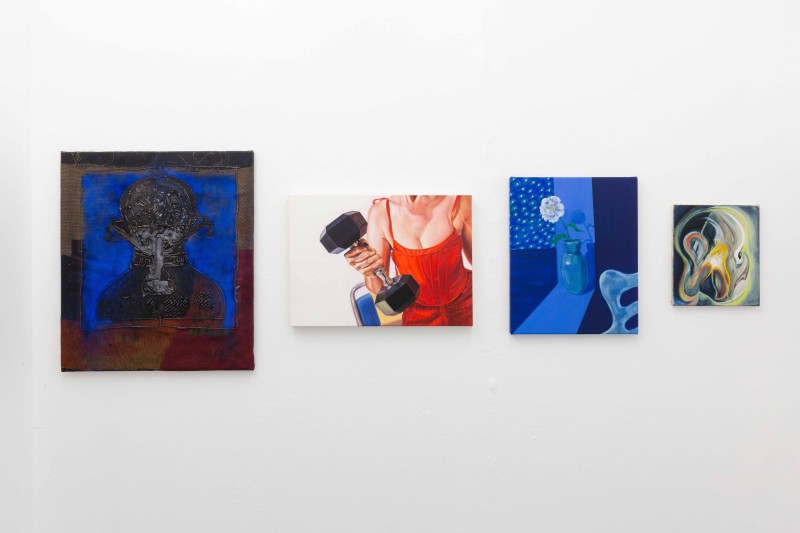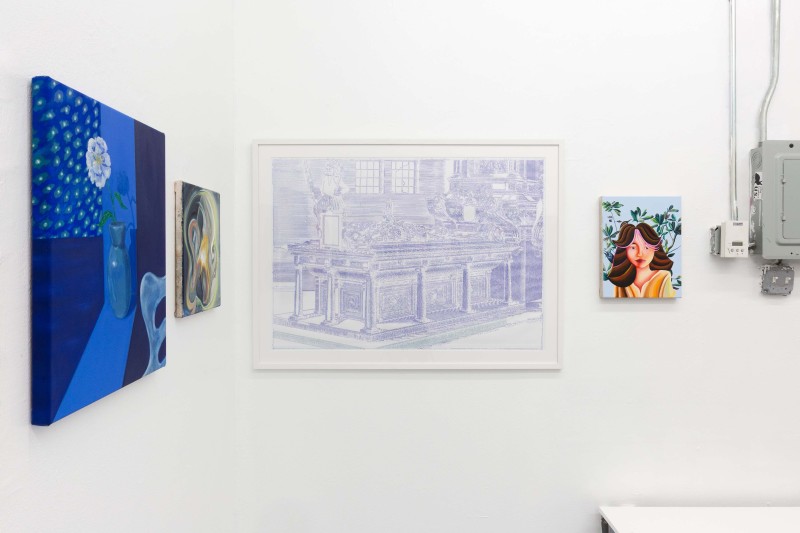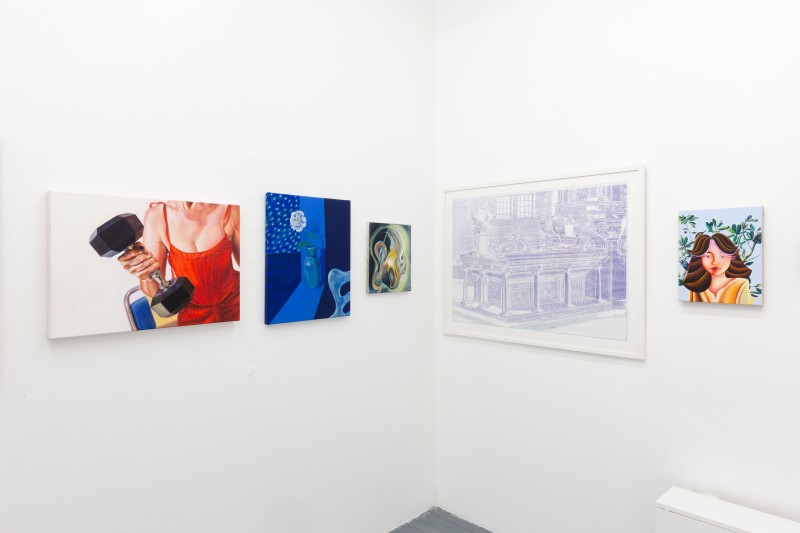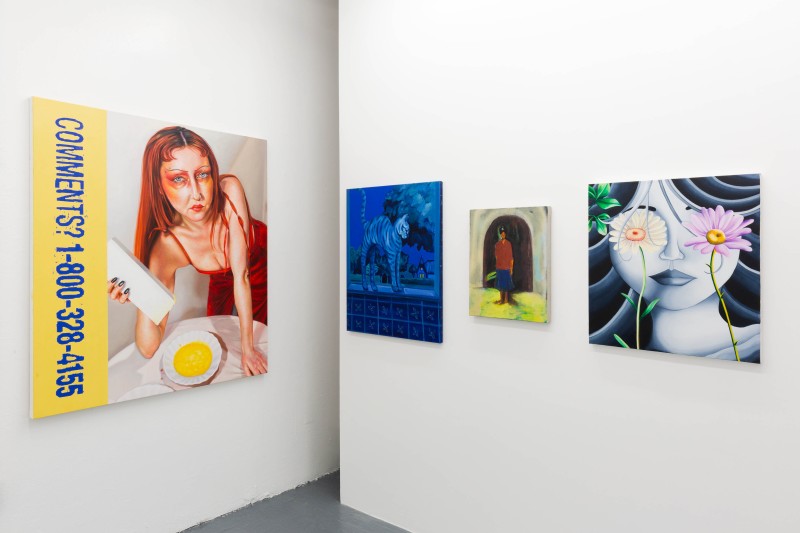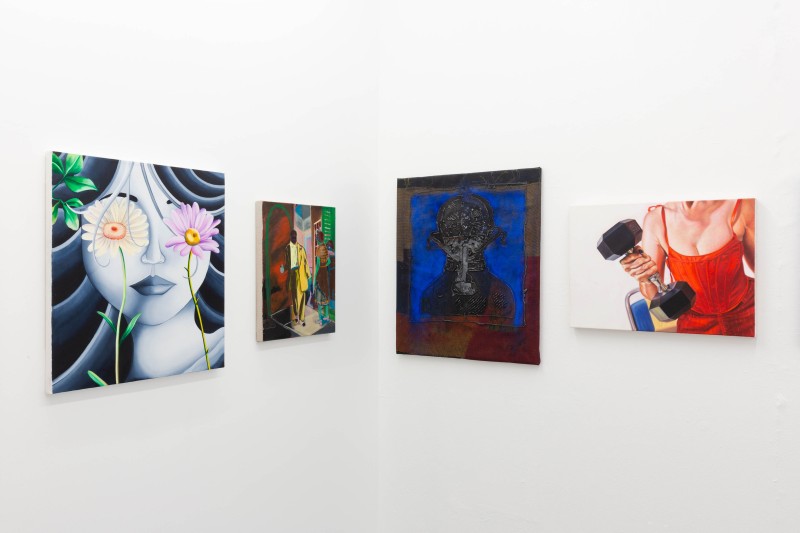 Indefinite Present
January 23 – February 27, 2021
373 Broadway #518
New York, NY 10013
Today while driving through a manufacturing district, I saw a lone black cat run across the street. The last time this happened was maybe a few months ago when another black cat crossed my path under a subway bridge. I usually try to cross the street with the cat to avoid the bad luck since I'm on again/off again superstitious. I still remember this other black cat at a PetSmart when I was adopting a Siamese. It was the Siameses' friend as I was told. We already had a cat at home and 3 would be too much. I still think about that black cat at the PetSmart. Remember the cat in The Matrix? Neo experienced deja vu and everyone took him very seriously trying to find out more details since this was a perceived glitch in the matrix/simulation. Last year I explored a show about the simulation theory. This new group show relates loosely to that one.
We are now seeing in real time that history repeats itself. It was only two weeks ago where people tried to delay the future for all the world to see. Continual endings and new beginnings, have been the fabric of our cultural history–unfolding at a rapid pace especially in the 21st century. Remember 1999 and 2012 when the world was going to end? 2020 altered global society in a way not felt since the last plague 100 years ago. As is known, history repeats itself time and time again.
I remember in 2012 when this new movie by David Cronenberg was in theaters. It was called "Cosmopolis" and was somewhat denigrated for featuring Robert Pattinson, the actor from the Twilight saga movies. Anyways, I remember the trailer where it was showing what seemed the fall of civilization or at least the financial sector in New York. Interestingly enough, the movie was only shot in Toronto not NYC. The trailer showed people holding up rats in diners, rioting the streets and creating violent chaos. Eric Packer was protected in a limousine that he hardly ever left as was described in the movie. While discussing his obsession with the Yen in the movie, he speaks with a cast of characters that jump in a out of his limo. I remember one of the characters speaking about the chaos outside as people trying to stop the future from happening. That they wanted their present reality, their history to remain.
Anything is possible especially on a quantum level where the rules and laws of physics don't seem to apply. I think this helps to open the door to ideas of being stuck in a simulation, stuck in a loop, time loop and existing in a multiverse. There are infinite universes and maybe 15 dimensions last I heard. I am a magician on Earth 2, I am an anthropologist on Earth 3, I am a movie director on Earth 4, etc...one of my favorite movies is Groundhog Day. I watched the movie called Palm Springs, it was ok.
I've been reading Deja Vu and The End of History by Paolo Virno. What I've gathered so far is that rather than thinking about linear time as past, present, future, we should consider that in fact we are living through all three at once. We just don't have the technology publicly available to jump back in time and to go into the future as we please physically–to see the past and future realities. This is displayed well in the movie Interstellar where the 5th dimensions beings create a 3D space for the protagonist to understand their reality–you can pick and choose between moments in the past, present, future as all is occurring at once. I've experienced deja vu many times, I also have premonitions as well that I see in dreams. It always takes me aback, I believe the experience is this sort of out-of-body energy. Virno posits that the feeling and existence of deja vu is not necessarily a mental affect, however it shows that time might not be A>B>C since we collectively remember a experience from the past that just occurs in the present. It certainly seems like a glitch just like Neo saw.
This group show called Indefinite Present features figurative, still-life, and portraiture paintings displaying various facets of representation. These six artists explore cultural reality, our history, in symbolic and direct ways. My goal was to bring artists together that I feel share a subconscious connection that is visible in the work, just expressed differently. I didn't want to bind the artists to a theme. This is my approach and ideas of repeating history can help to describe this particular grouping of artists.
I think we are in the 60's again.