Linnea Kniaz: Between the Window and the Pipe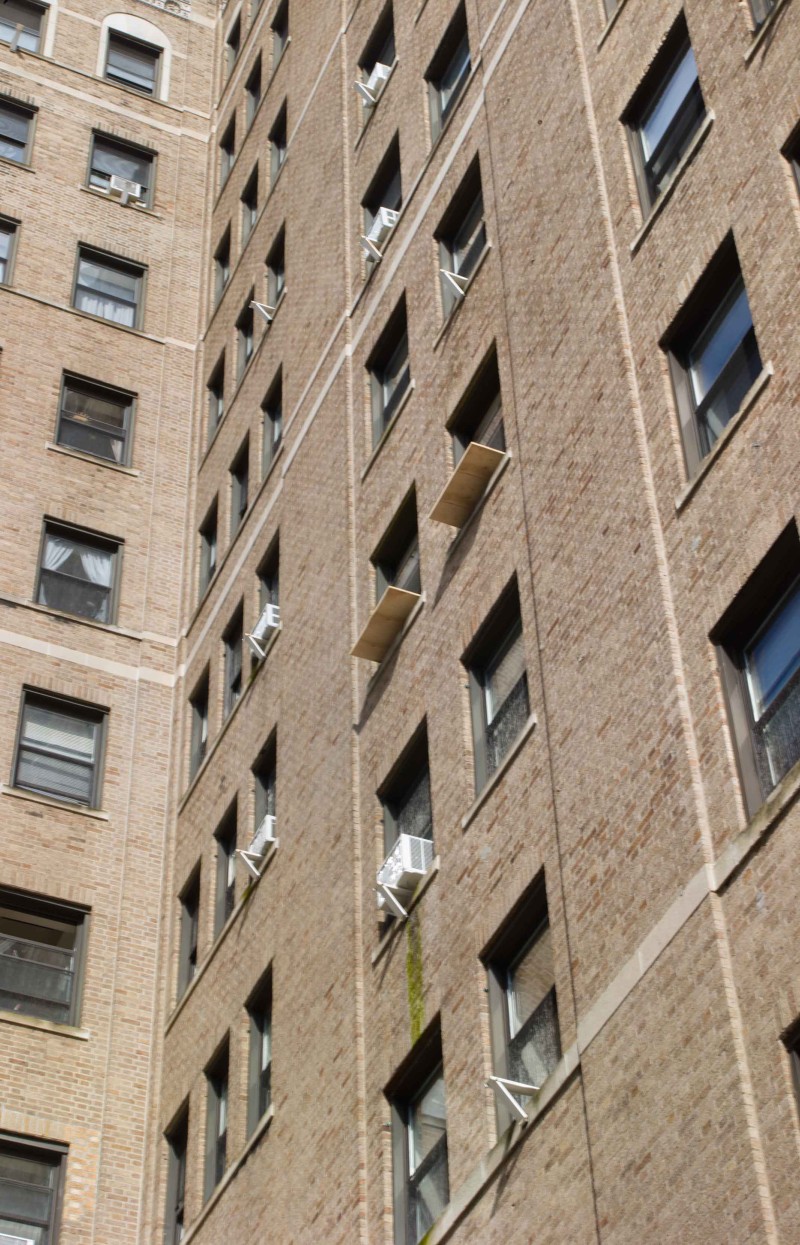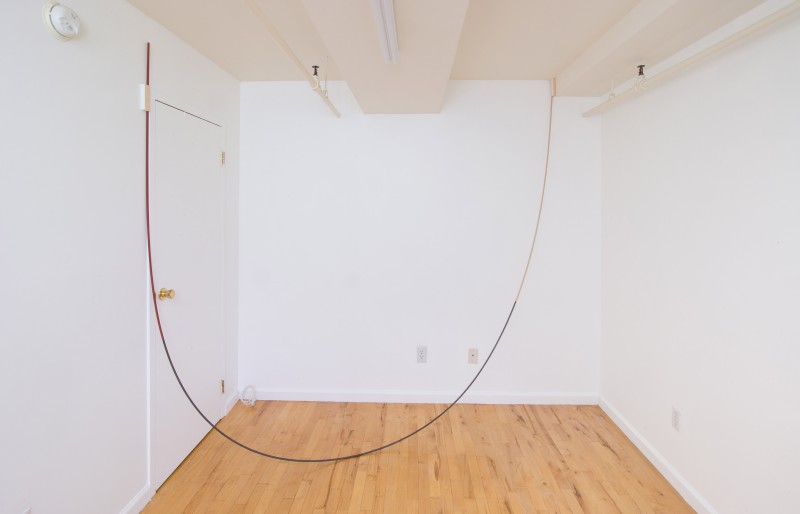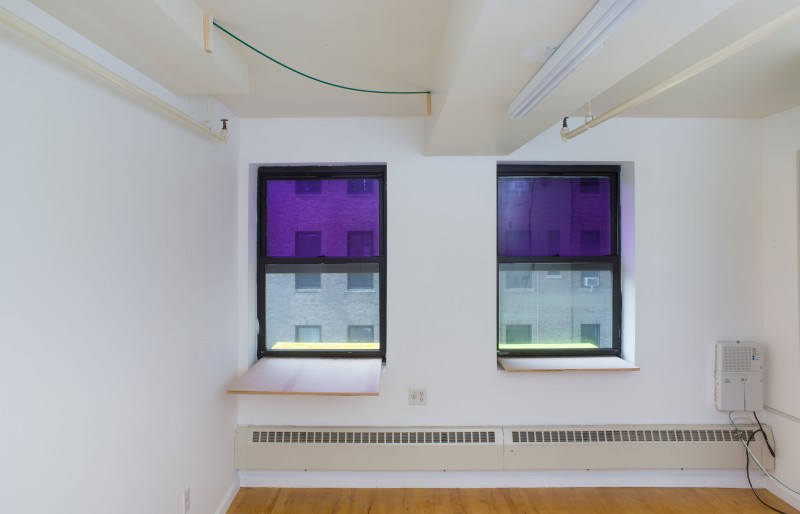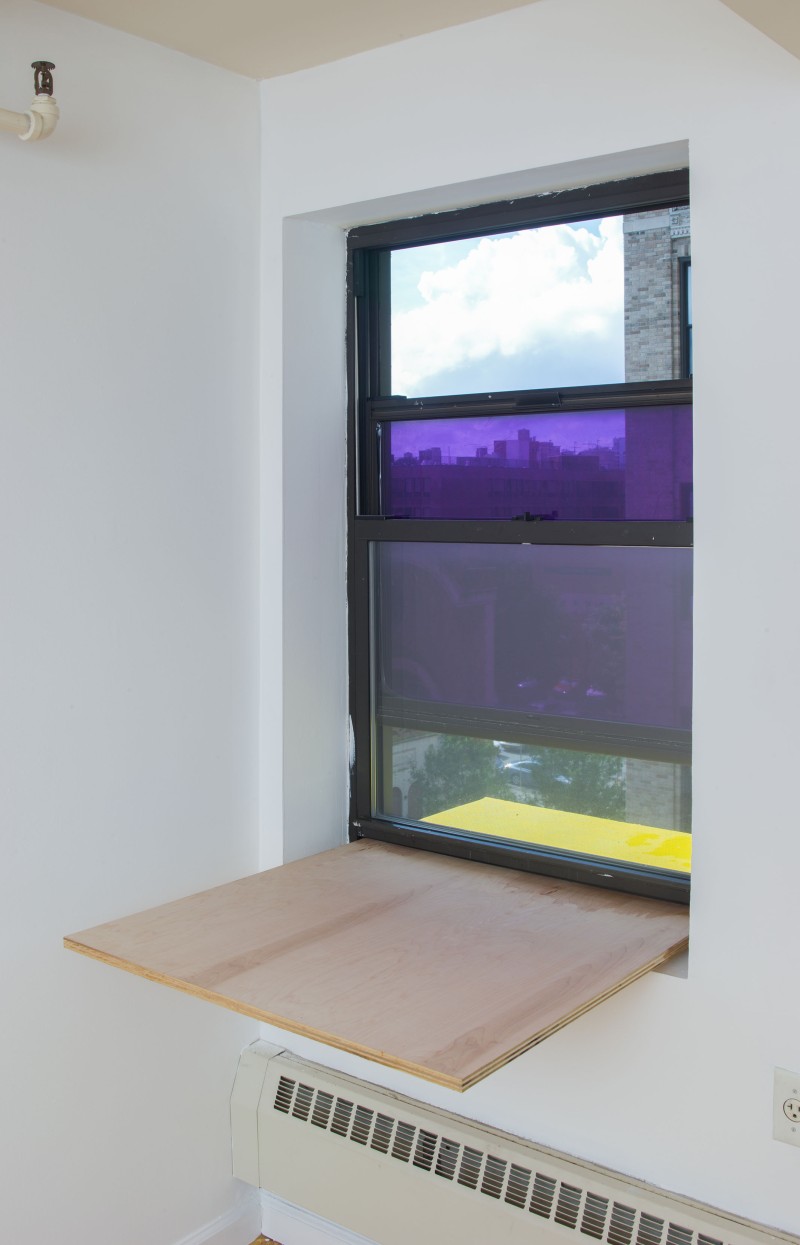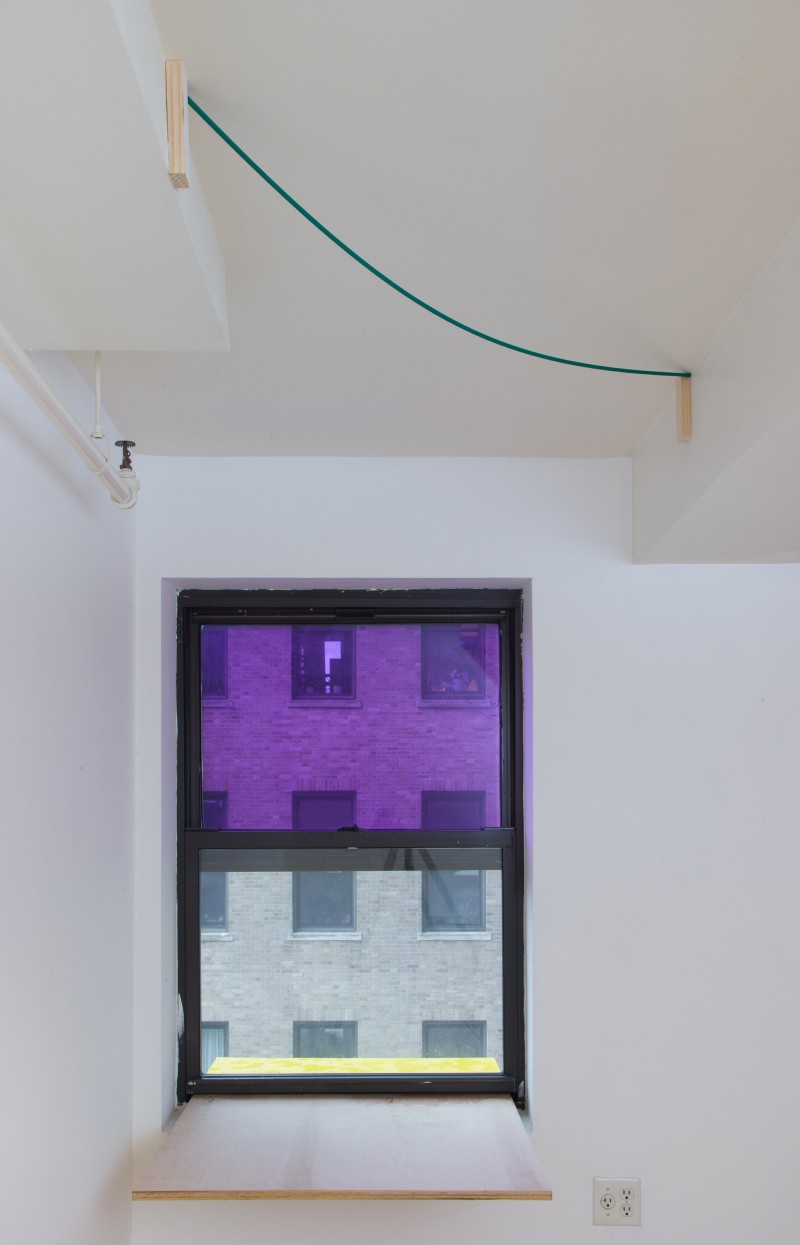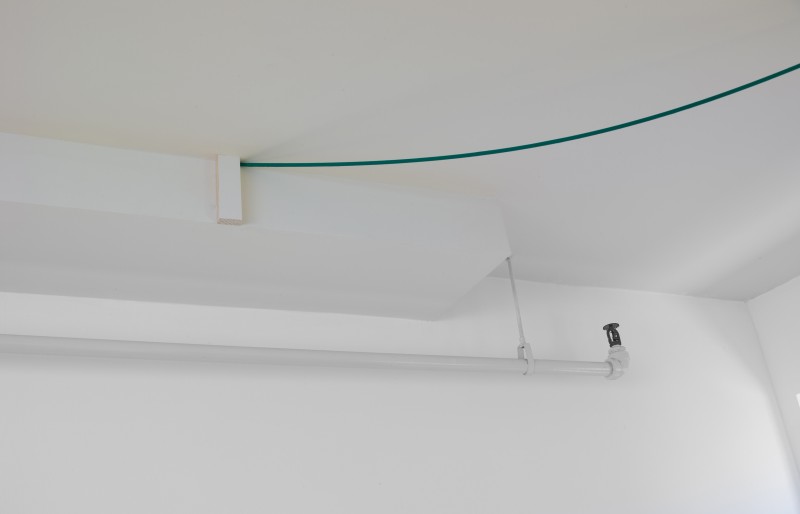 Linnea Kniaz: Between the Window and the Pipe
September 29 – November 4, 2018
565 Prospect Pl
#5A Brooklyn, NY 11238
Y2K group at 5A is pleased to present its first solo exhibition of works by Linnea Kniaz.
Between the Window and the Pipe is the third in a series of site-specific sculptures. A 20-foot steel rod is wedged between the walls of the 9 x 13 x 8 foot room. A second rod, cropped to 52–3/8 inches, hovers above and between two dropped ceilings. The painted gestures frame what exists, transform how one moves through the space, and read as pictorial drawings in space. The painted line registers the height of the windowsill, notated by a plywood sculpture cantilevered inside and outside of the window. Leading into the exhibition space is a painting made of silk mesh stretched onto rubber tubing connected with extracts of steel rod. The shape of this painting–like the steel's curve–is a consequence of gravity and tension.

Linnea Kniaz (b. 1988, Chicago, IL) is an artist based in Brooklyn, NY. She earned an MFA from California Institute of the Arts (2016) and a BA with honors in visual art and art history from Skidmore College (2010). Kniaz has recently exhibited at Magenta Plains (New York), Paula Cooper Gallery (New York), Y2K group (Brooklyn), Vacancy LA (Los Angeles, CA), Human Resources (Los Angeles, CA), Torrance Shipman Gallery (Brooklyn, NY), Syracuse University (Syracuse, NY), Bakersfield College (Bakersfield, CA), and at The Jewish Museum, New York as part of In Response: The Arcades. She has also been included in shows at numerous project spaces in Brooklyn including Greene & Nostrand, Helper Projects, Weekend Projects, and ZAX.