Mosie Romney: Evening Lark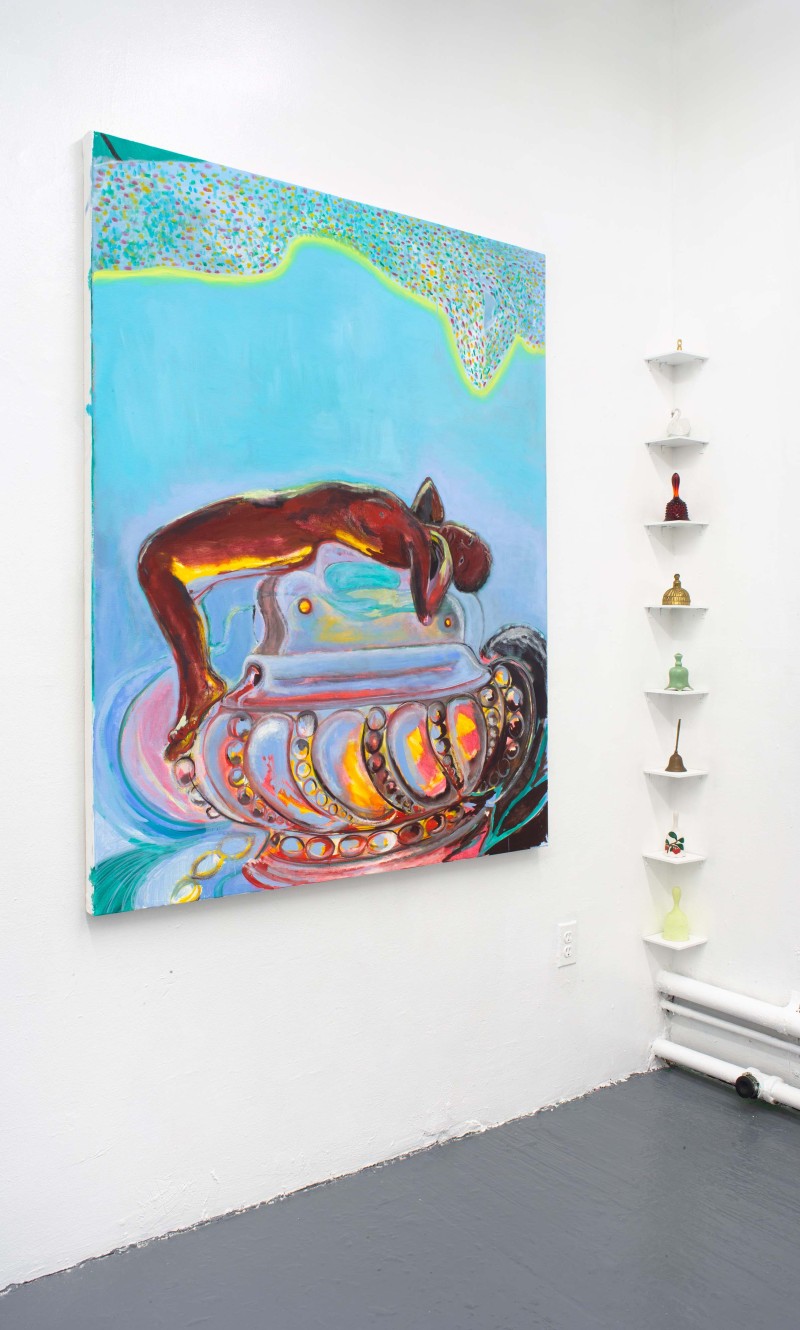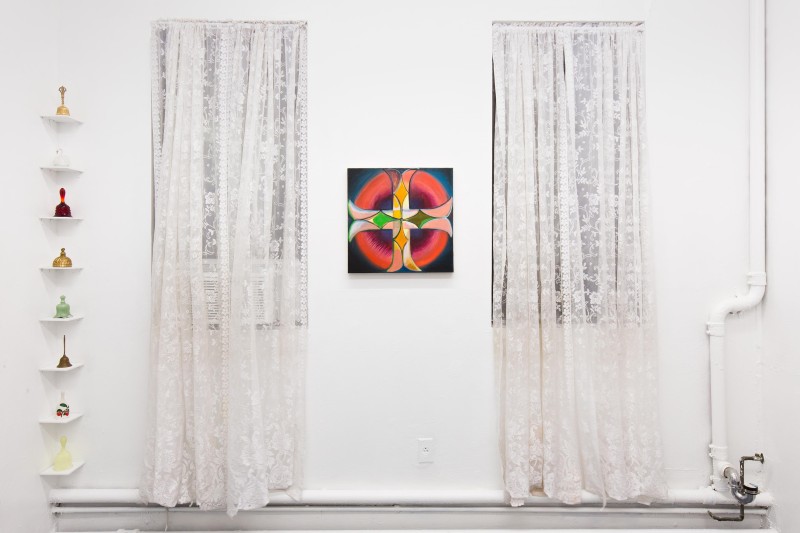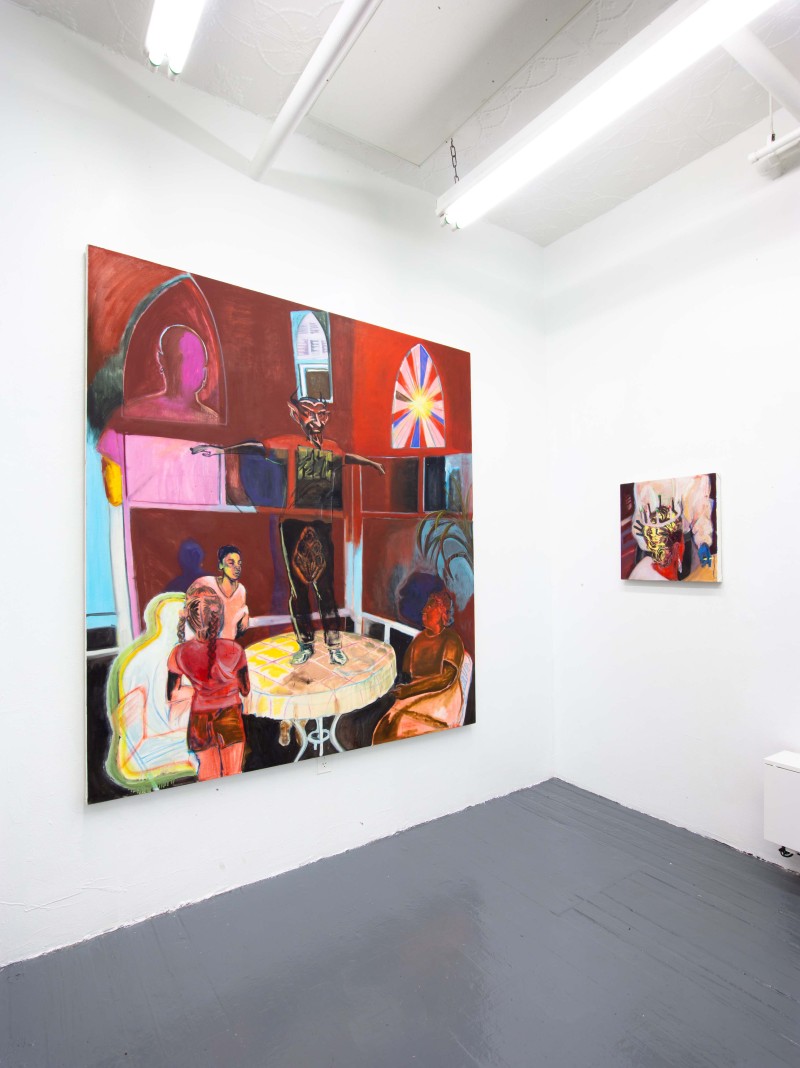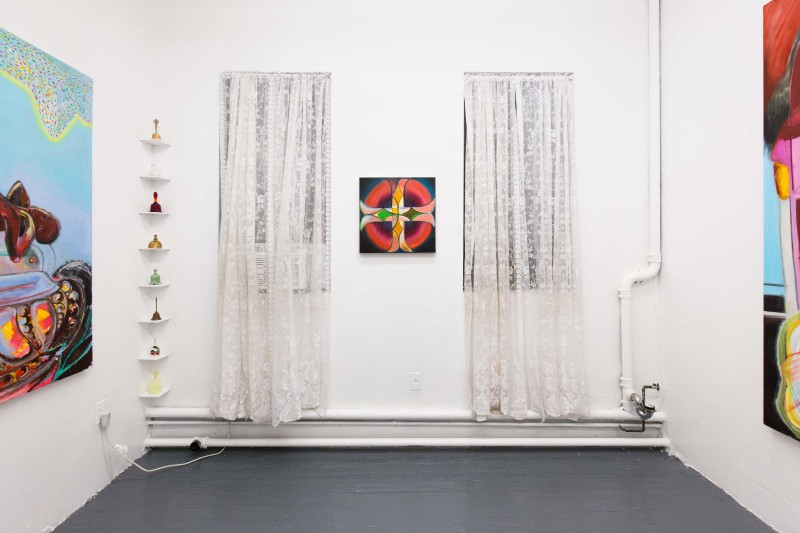 Mosie Romney: Evening Lark
September 5 – October 10, 2020
373 Broadway #518
New York, NY 10013
In their first solo show, "Evening Lark", with Y2K group Mosie Romney presents four paintings that carry biographic references into a pulsating dreamscape. Ranging widely in size, Romney's pieces render human forms wholly or in glimpses through smaller paintings---a hint of an arm, a hand, a hairstyle.
Just as their work can be spliced into separate, independent pieces, so can it encompass parallel and overlapping histories. Romney brings together tangible memories - always personal, but not always pertaining to their own person - and creates alternate worlds in which characters from separate narratives engage with each other to create spaces of trans historical communion and ease.
Painting exclusively in oil on canvas, Romney's work evokes a ceremonial magic, pulling elements from the external world: broaches, bells and most importantly an ever expanding collection of photographs sourced mostly online. These Black familial records function as the base for their figurative work, which uses found family imagery to create visions of play, work and celebration. Romney takes figures from one or many of these photographs and transfers them onto canvas, fashioning Black futures from Black histories.
The anthropological approach to Romney's work wields empathy and desire and uses both as tools for invention. "Evening Lark", referencing the mischievous songbird, travels through realms of cosmic invention and performance. Familial ties, waking dreams and concrete moments of bliss are unraveled and restitched into fantasy worlds, saturated in color and adornment. –Camille Okhio

Mosie Romney (b. 1994) lives and works in Ridgewood, Queens. They received a BSVA from SUNY Purchase, Harrison, NY. Recent exhibitions include: "Mosie Romney and Juan Gutierrez", Meredith Rosen Gallery; "Materia Prima", Gern en Regalia, New York. Romney has held residencies at Pocoapoco, Mexico City, CDMX and Home School, Hudson, NY