Nirvana Detour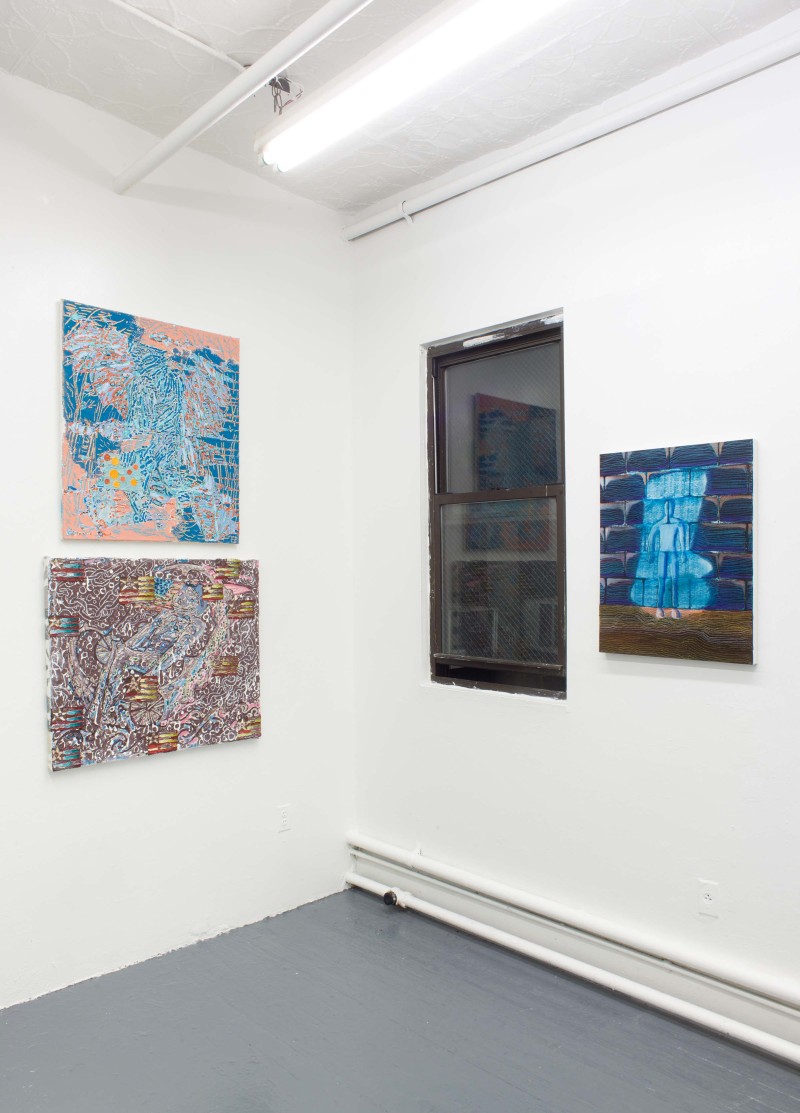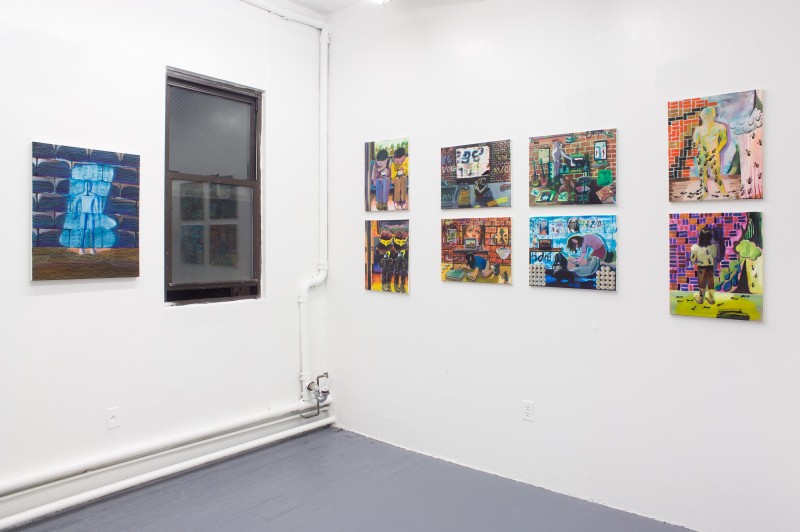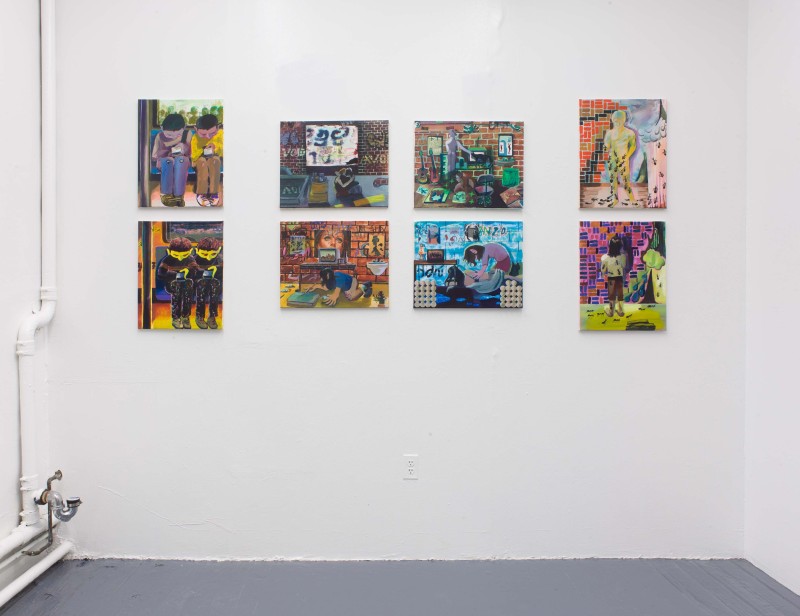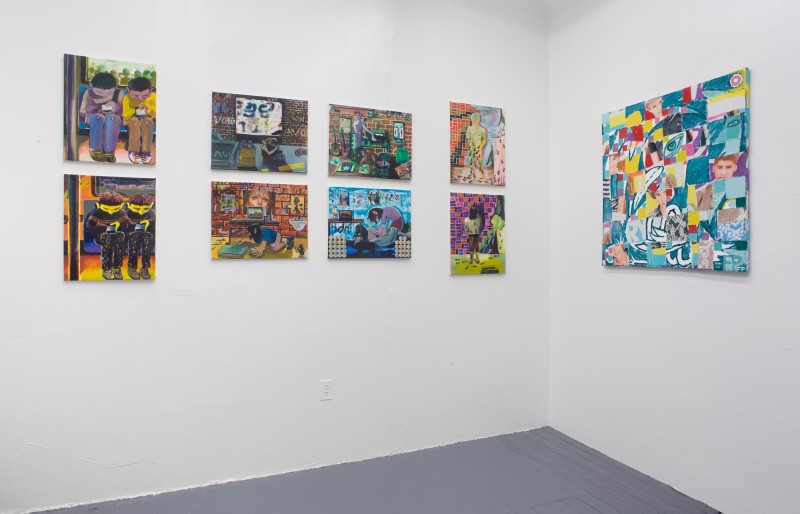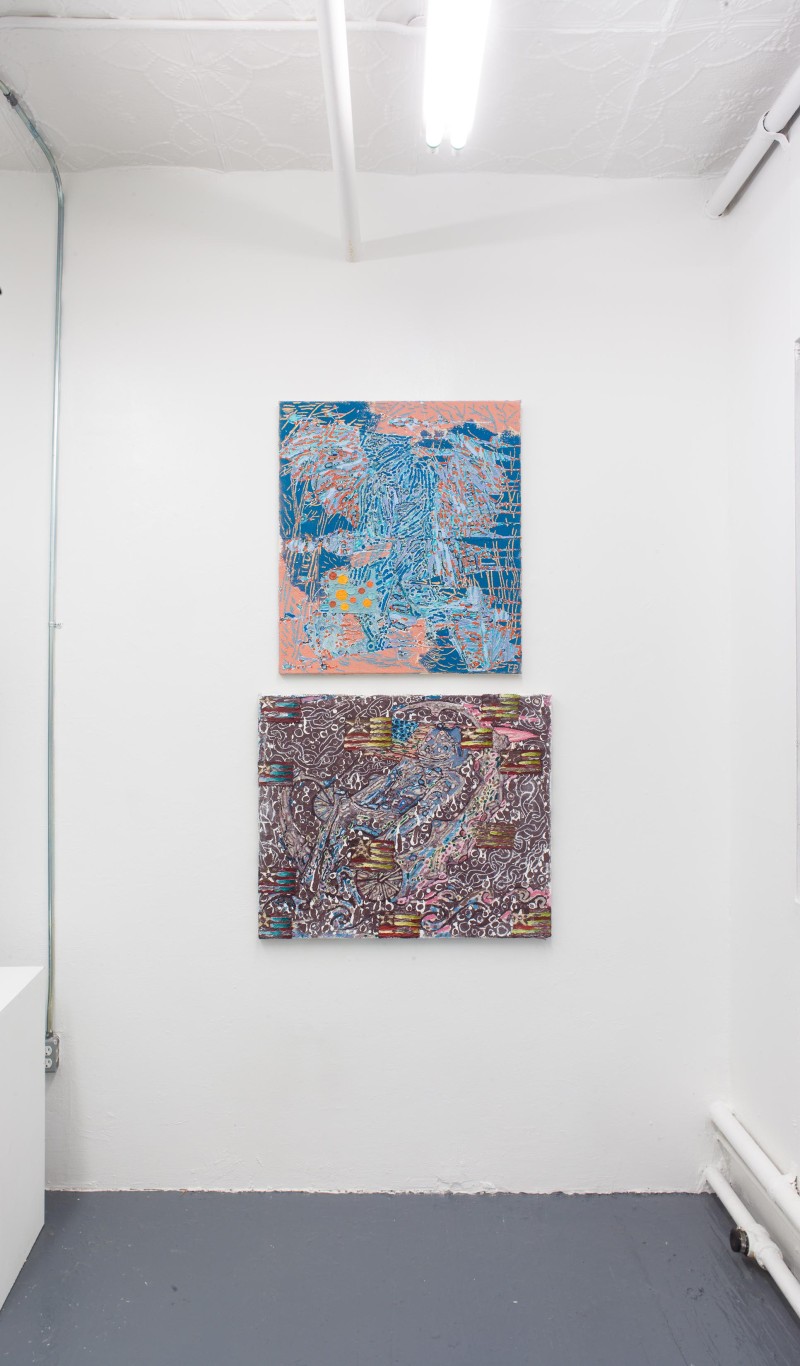 Nirvana Detour
January 6 – February 10, 2019
373 Broadway #518
New York, NY 10013
Y2K group is pleased to present a two-person exhibition by Frankie Phillips and Andy Pomykalski. Phillips and Pomykalski previously had debut solo exhibitions with Y2K group in Brooklyn last year and this is their first showing at the Tribeca gallery.

The show's title refers to the artists' painting process and picture making experience. Both artists allow space for instinct and detour like occurrences in their painting practice. This mindset disregards self- described regulations and results in works that celebrate the natural intuition the artists possess. Embracing detours culminates in works that are naturally constructed and matter of fact. Both investigating inward, Phillips and Pomykalski find new romance in the exploration of their unique inner worlds.

Frankie Phillips uses reference materials such as the American flag and images of boy-bands to create patterns or domesticated modernist-esque patterns and compositions. In addition to canvas, Phillips often combines towels, socks and underwear with traditional painting materials to create textured paintings. In this practice, he acknowledges his pursuit of painting, but joyfully subverts it with unconventional and everyday low brow garments that sop up the residues of everyday existence. He hopes the use of these particular materials results in a direct tactile connection between the works and the experiences of the viewers and their bodies.

Andy Pomykalski's work is autobiographical, diaristic, and stem from his love for movies and narrative expression from his daily life in the studio. The scenes he creates that reference his life are exhibited as a stage or film set triggering a lapse between fictional space and his own day-to-day reality. Pomykalski uses this fictional space to create 'mind-scapes' of his mental state in the studio, often with re-occurring imagery and fantasized alter egos that populate the imagined spaces in the paintings. Made predominantly with oil paint, they also include moments of mixed media and collaged imagery that help reinforce an imagined picture plane showcasing a new shared reality between artist and viewer. 


Frankie Phillips (b. 1988, Pennsylvania USA) lives and works in Ridgewood, Queens in New York. He received a BFA from Rhode Island School of Design in 2010. Phillips will have an upcoming solo exhibition with Y2K group at 5A in March 2019. Recent group exhibitions include: Orgy Park (Brooklyn, NY); Honey Ramka (Brooklyn, NY); Mana Contemporary (Jersey City, NJ).

Andy Pomykalski (b. 1987, Evanston, IL USA) lives and works in Brooklyn, NY. He received a BFA from Rhode Island School of Design in 2010. Andy Pomykalski will have an upcoming solo exhibition with Y2K group at 5A opening February 2, 2019 in Brooklyn. Recent exhibitions include: Nevven Gallery (Gothenburg, Sweden); CANADA (New York, NY); MX Gallery (New York, NY); Mana Contemporary (Jersey City, NJ); Espacio Potencial (Bogota, Colombia)