Parallax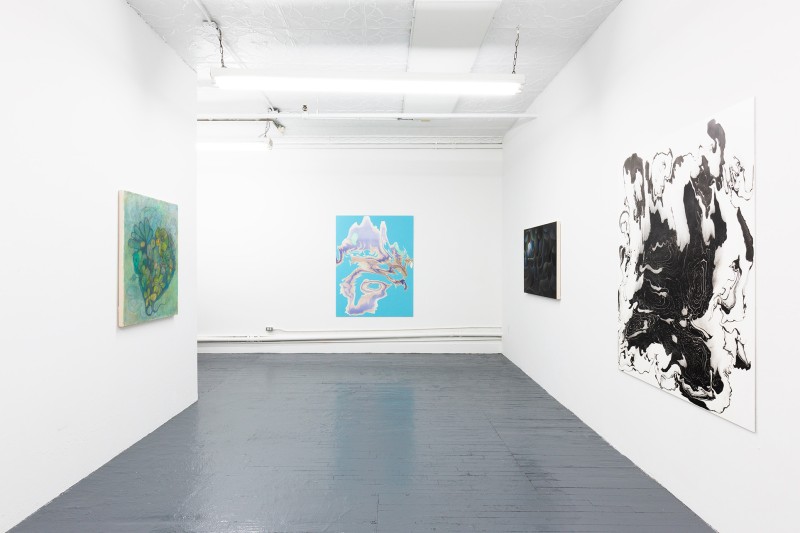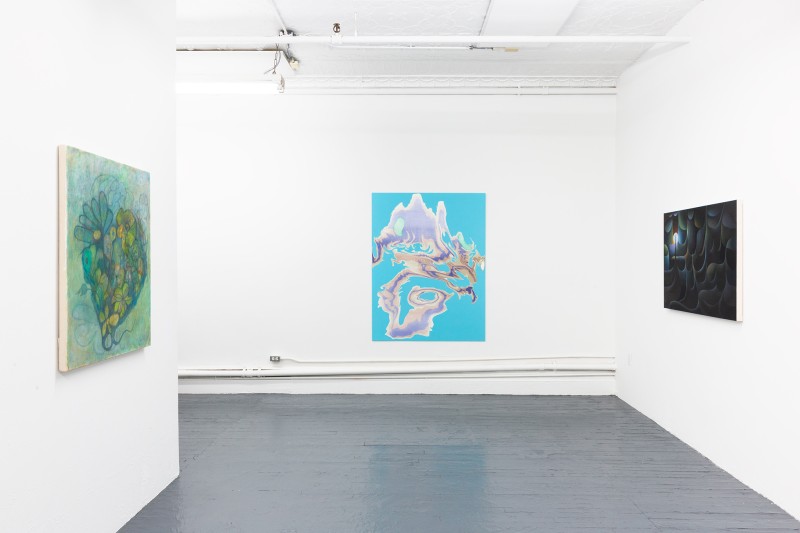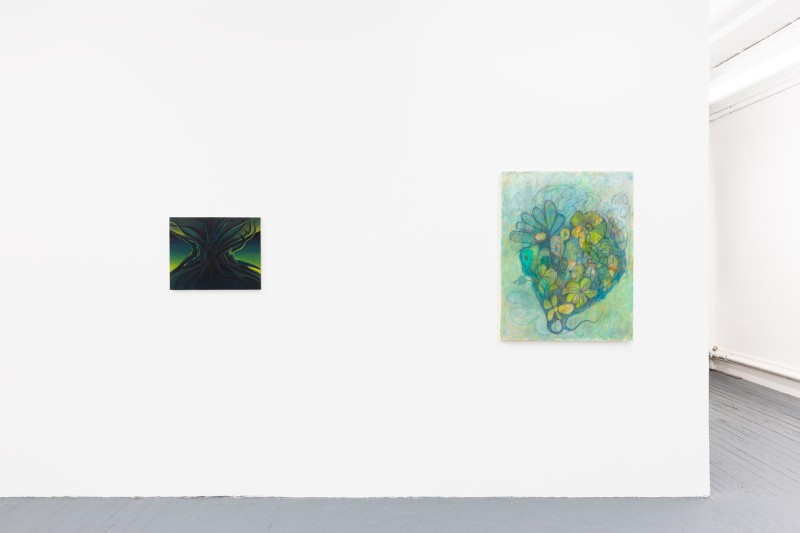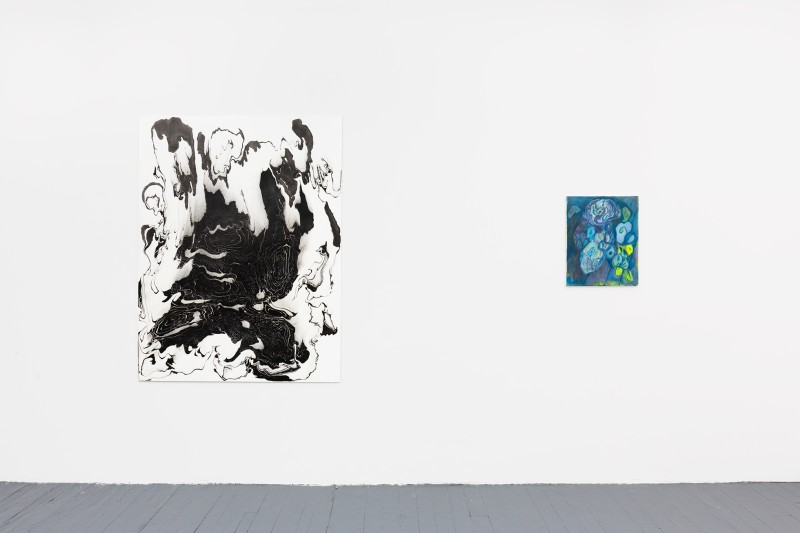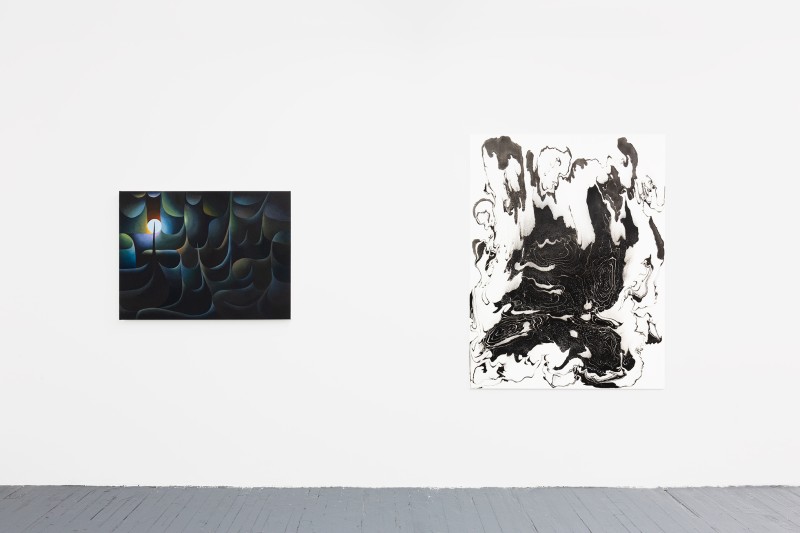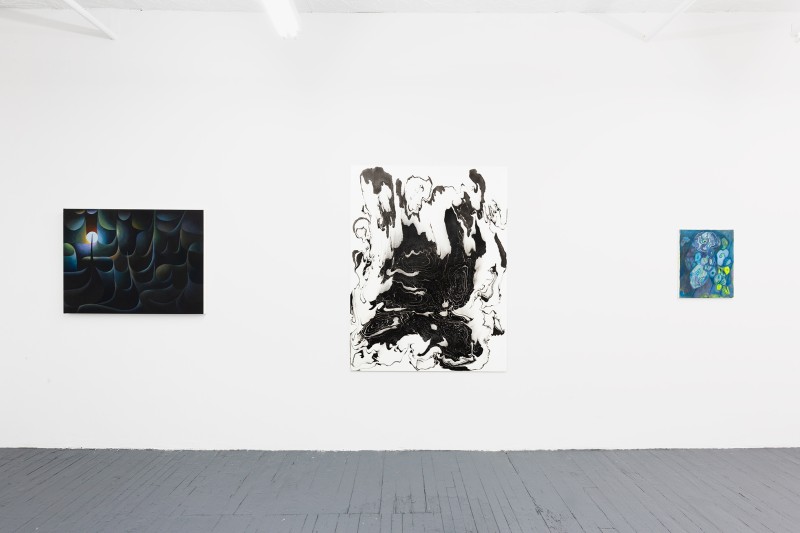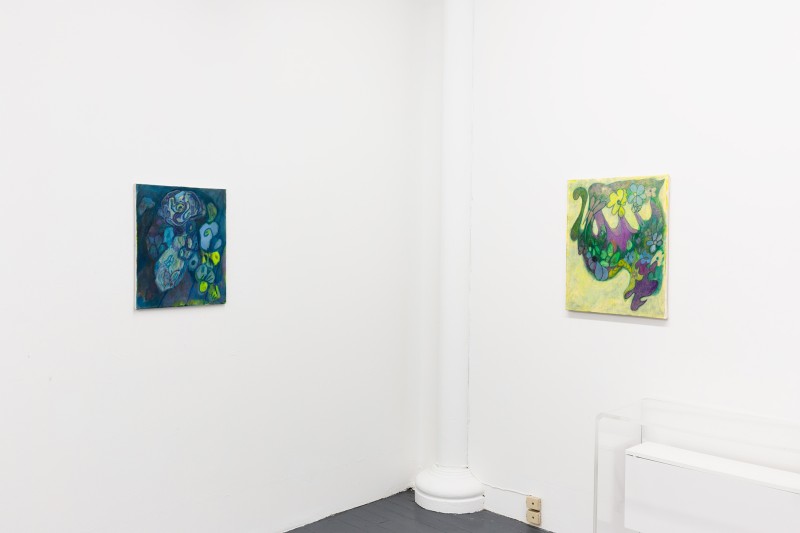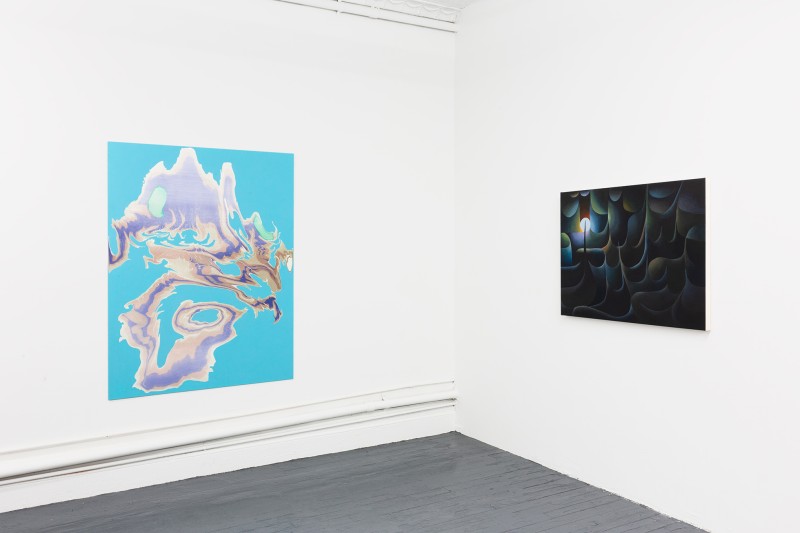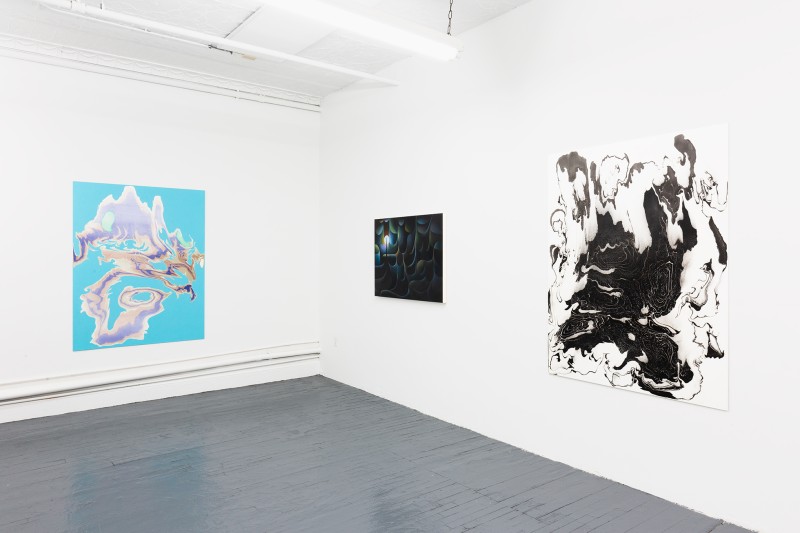 Parallax
October 9 – November 13, 2021
373 Broadway
#505 New York, NY 10013
Parallax
Echo location
Sounds waves
Centering oneself among silence and a calm view
A vortex, a portal, diminution
There is the present and the ghost
Slowness and gradual stillness
A bright lightness
Engimas
Continual amorphous forms
Broken lights dissipating
Empty lines and barriers
Temperature, humidity, elevation
The air around objects and empty space. Abstraction looks and feels among us. In a time of continual unease, we have the space in each other's minds and thoughts to contemplate ourselves and the microcosms we move within. Telemetry.
Y2K is pleased to announce a three-person exhibition of recent works by Alicia Adamerovich, Alisa Bones, Jenna Ransom. These three Brooklyn and Queens-based artists are working with a process-forward and fused form of abstract/surrealism. Although recognizable images are more diffused, there is a slowness and sound or calamity that resonates with each work. The works present spaces internally and externally whereby we can process, focus, unwind, and clear a space for stillness. In that moment, lost among time, ideas, experiences, emotion, or anything that remains arrives in the forefront of our minds. This is a clean-slate space fluctuating in our eyes and through our neural sensors. Timelines and reflection collapse and can be seen in-sync with one another. Energy can slow and transform into unpredictable movement but is always among us.
Asthma, Strange Fruit
Autosynthetic entity
Surface Tension
Etheric ultra-structure
Butterfly on my Tongue
All Tomorrow's Parties
Smoke and blurriness
Treading water
Open
Alicia Adamerovich (b. 1989, Latrobe, PA) lives and works in Brooklyn. Recent solo exhibitions include: Second Nature, Del Vaz Projects, Los Angeles; A Bat out of Hell, Sans titre, Paris; Day, Galerie Tator, Lyon; The Loner's Castle, Project Pangee, Montreal. Past group exhibitions include: Rachel Uffner Gallery, New York; Hesse Flatow, New York; Kapp Kapp, Philadelpha. Recent residencies include Del Vaz Projects, Los Angeles, California; Moly Sabata, Sablons, France and Palazzo Monti, Brescia, Italy.
Alisa Bones is based in New York. Recent exhibitions include: Spaceless, Deli Gallery, New York; Mushrooms, Y2K group, New York; Daddy's Books, Life Lessons, Far Rockaway; Peerless Boiler, 599 Putnam, Brooklyn; No Place, Gallery Protocol, Gainesville, FL. Past solo exhibitions include: Your Clothing is Animal Hair, Your Purple is Fish Blood, Williamson/Knight, Portland, OR; Fathers of Abstraction, S1, Portland; Whore Island, Semantics, Cincinnati, Getting to know You(tube), Hollywood Theater, Portland; The Segway Mediates the Horse, H. Klum Fine Art, Portland. She received her BA from Reed College and her MFA from Yale University.
Jenna Ransom (b. 1980, Boston) lives and works in Brooklyn. She received a MFA from Pratt Institute, Brooklyn. She was a recipient of the Sharpe-Walentas Studio Program and New York Foundation of the Arts Painting Fellowship. Recent exhibition include: Peep Projects, Philadelphia; Trestle Gallery, Brooklyn; Best Western, Ridgewood, Queens; Gold/Scopophilia, Montclair, NJ; George Gallery, Brooklyn.