Patrick Groth | Cephalophore: Part 2 (The Head)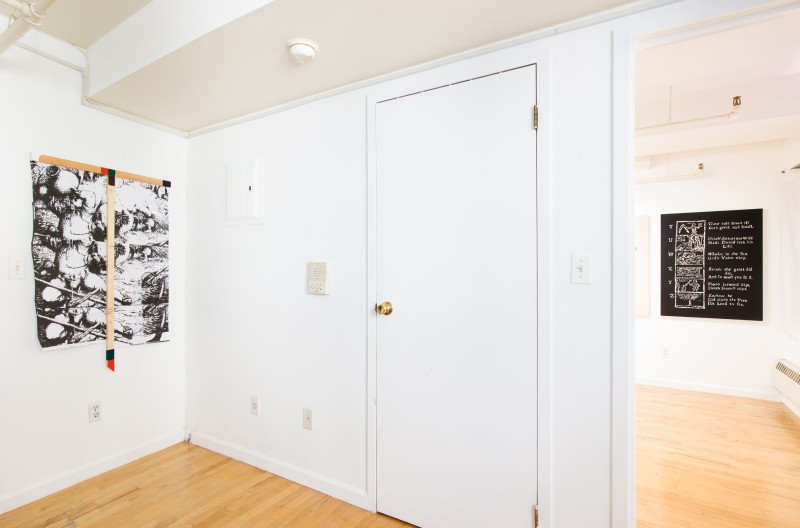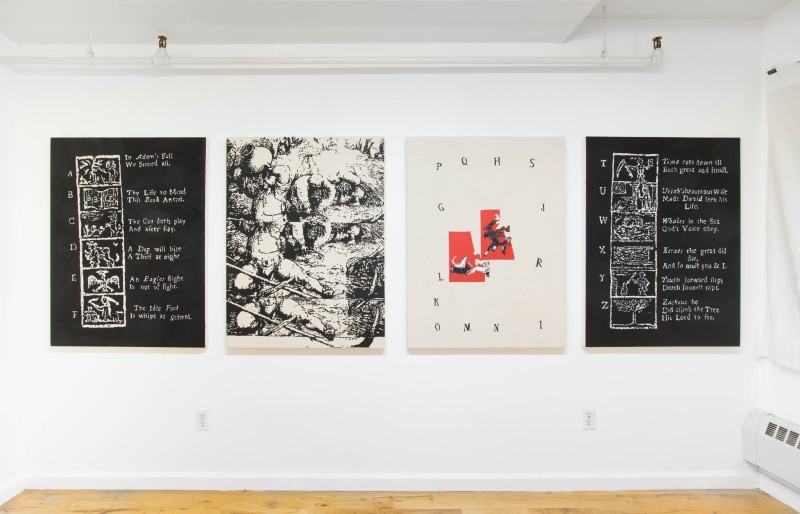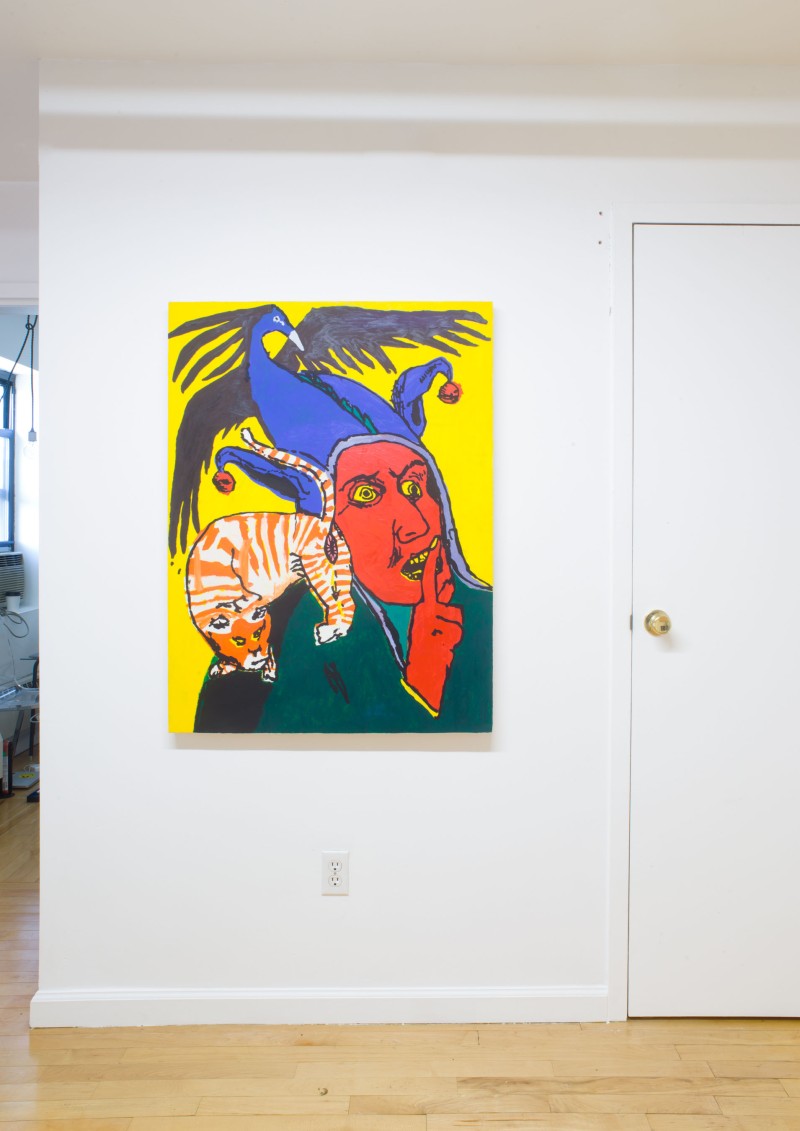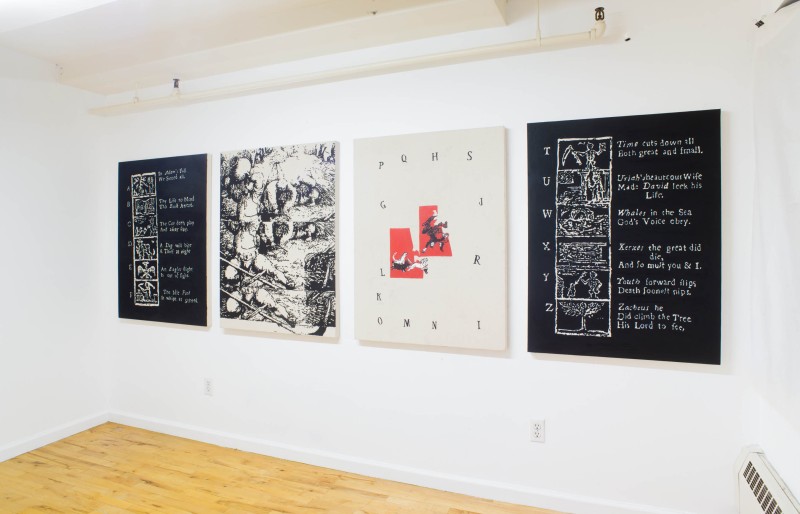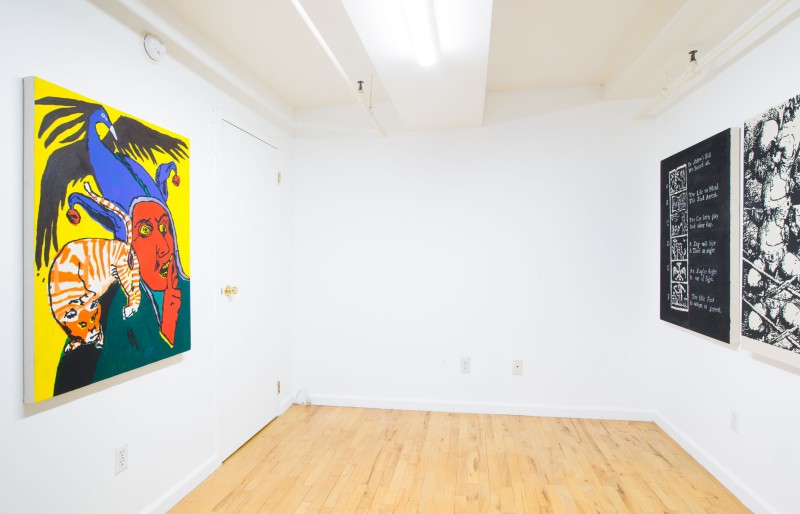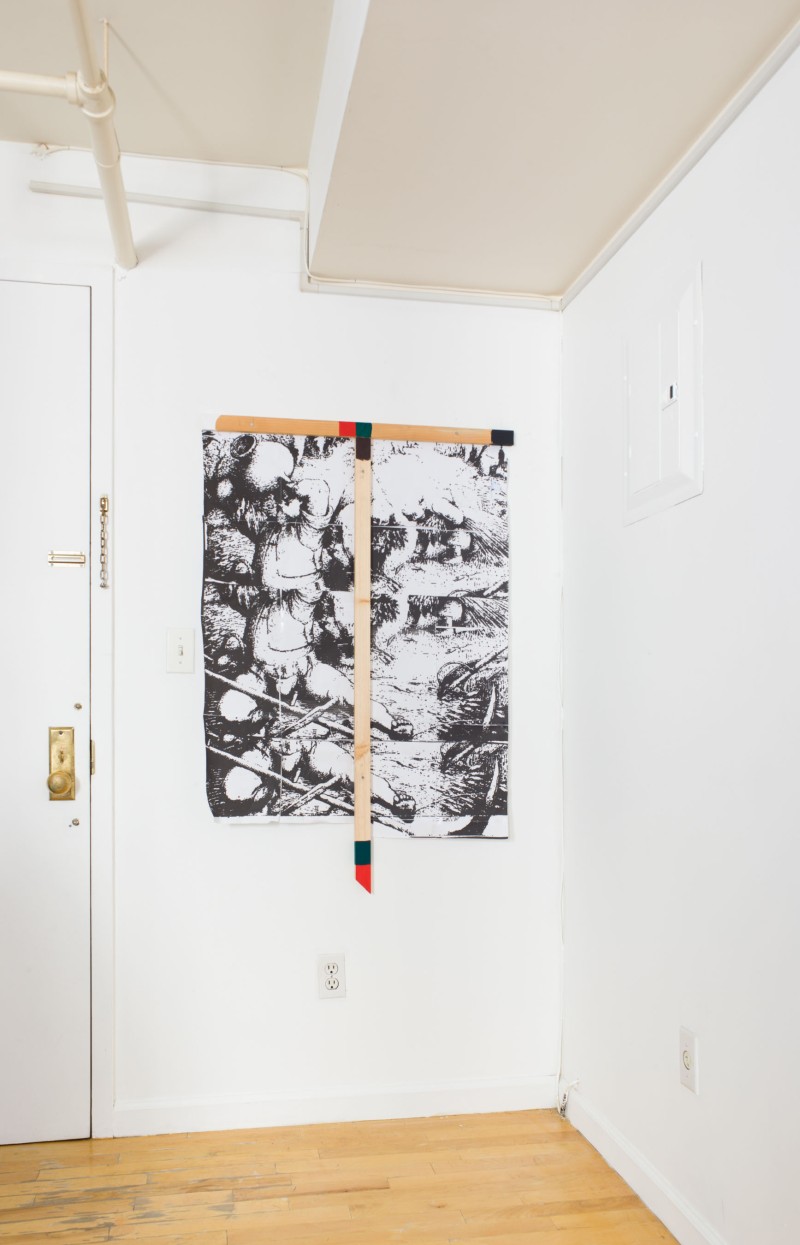 Patrick Groth | Cephalophore: Part 2 (The Head)
November 10, 2018 – January 25, 2019
565 Prospect Pl
#5A Brooklyn, NY 11238
Y2K group is pleased to present Patrick Groth's second solo exhibition in New York with another concurrent solo exhibition in Brooklyn.
Cephalophore: Part 1 (The Body) In TriBeCa features recent works based on historical sources that combine the artist's interest in the uncanny with a dark, subtle humor. In the exhibition Patrick Groth depicts: the headless journey of St. Denis; multi-headed monsters in an open field; a scene of an exorcism with old English symbols floating in space in a curved landscape; and a traveling painting or "icon" salesman roaming the streets of an old world town. Although the paintings reference print media, they are made by hand through a direct transfer process on the surface of the canvases. This process directs the viewer into the pictorial worlds Groth presents either as straightforward depiction or as modern day memes from a long ago past. The painting and cut-out wood piece of St. Denis retells the miraculous journey of the beheaded Saint. As it was told, he walked ten miles from Paris carrying his head during a period of Christian persecution by the Romans. Another painting depicts a medieval exorcism, crudely redrawn from the original source. The monster painting portrays multi-headed sphinxes, where each head has a different emotion or personality—good or evil. Lastly, the icon salesman is characterization of the old world traveling merchant with contemporary ironic resonance.

Caphalophore: Part 2 (The Head) in Crown Heights, Brooklyn presents a series of five paintings. Two reference the New England Primer from the 17th century which was a Puritan children's Alphabet book ubiquitous in colonial America. The other two paintings pay tribute to Breugel with a scene of a farmer in an agrarian setting and a Jester with a bird hat and cat. A fifth painting appropriates a 1968 illustration from the cover of the children's book Hudden and Dudden and Donald O'Neary, a retelling of a traditional Irish folk story.

Patrick Groth (b. 1987, Boston, MA) lives and works in Brooklyn, New York. He received an MFA from Yale University in 2015. His first solo exhibition was at Laurel Gitlen (New York, NY). Recent group exhibitions include: Thierry Goldberg Gallery (New York, NY); CANADA (New York, NY); Disturb the Neighbors (New York, NY); Y2K group (New York).